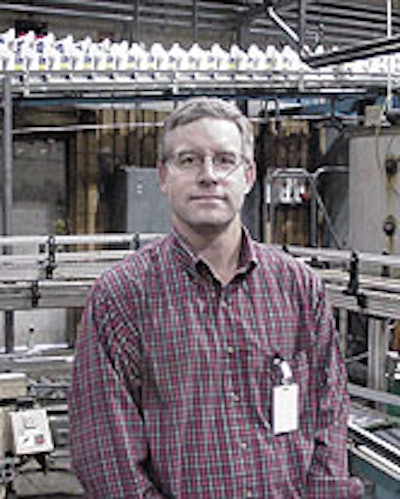 PW: Promotional multipacks seem as popular as ever. How do you deal with this ongoing retailer preference? Ruble: First of all we try to be as creative as possible with package configurations that Marketing feels will differentiate us. It may be the number of bottles in a promo pack that creates the differentiation, or maybe it's a new package size that sets us apart.
PW: How would you describe the impact that these configurations have on packaging operations? Ruble: It's a constant challenge. Do we spend capital dollars trying to create new packaging capabilities, do we modify current capabilities to achieve a temporary objective, or do we go outside and work with a contract filler? A lot of it depends on the scale of the promotion, the number of packages involved, the geographical locations it's going to be shipped to, and the capabilities of the plants located in those geographical locations.
PW: Is this popularity of multipacks a recent thing? Ruble: Maybe it's always been around, but Wal-Mart's rise to prominence has made it more critical than ever. Everyone is trying to compete with Wal-Mart, and sometimes Wal-Mart wants a promotional packaging format on an exclusive basis. That means that if we want to work with another retailer on a promotional multipack of the same product, we have to come up with yet another format.
PW: Do you ever seek outside help in creating these new formats? Ruble: Typically not. We decide in-house how best to proceed. If the decision is to outsource the packaging, we rely greatly on a group of contract packagers that we work with on a regular basis. But we also seek out new contract fillers who might have new capabilities or new equipment on which we can capitalize.
PW: Do packaging trade shows play a role? Ruble: Absolutely. It's always good to make a contact there, either with a new contract packager or with a maker of some new equipment that might solve a problem for you. Sometimes a show like that triggers an idea that we, on the operations side, can take back to the Marketing people and say, 'I think this equipment might give us the point of differentiation you're looking for.' Or it plants a seed in the back of your mind that you can carry with you until you get in a meeting one day where somebody describes something they'd like to do and, boom, you have what they want. (PR)