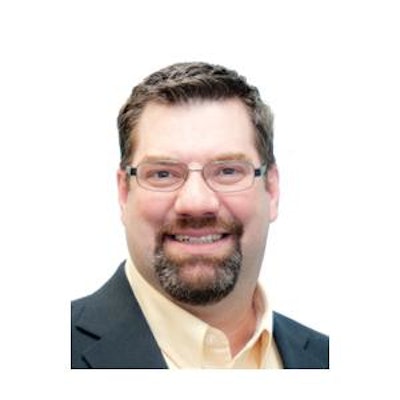 Then don't miss CPA's 2015 Annual Meeting, taking place February 19-22 at the Miami Marriott Biscayne Bay!
The 2015 Annual Meeting will give you more opportunities to build those always-vital and powerful connections that can help make your business such a great success. You'll network with packaging professionals and companies that have pioneered and continue to develop our rapidly growing contract packaging industry.
Our theme, "Lightning in a Bottle," represents what everyone in this business wants to capture – more relationships, more business, and more experience.
For those of you who were at the CPA 2014 Annual Meeting, you'll understand why we're so thrilled to announce that Ted Janusz, Professional Trainer for Shepard Productions, is returning as the 2015 Keynote Speaker! Ted is an incredible speaker and keeps his audience fully engaged with peer-to-peer exercises that will keep you ahead of the pack.
If you weren't at the 2014 event and you missed Ted's interactive presentation and networking session, now is your chance to participate in an actionable session focused on how collaboration can effectively boost your business. Ted's 2015 presentation, titled The Perfect Storm — Collaboration, will be a completely new experience from 2014, expanding and staging innovative networking concepts and inspiration.
And, as if that weren't enough, the 2015 Annual Meeting will also present a high-octane panel focused on meeting customer demands.
Think about this - have you ever tried to visualize the end state of "customization?" From our current supply chain industry (and consumer) vantage point, it's extremely difficult to do. What we DO know is that consumers are demanding, and receiving, far more for less money, and in less time, than ever before. These demands are increasing by the day, and the reality is that our industry will look very different much sooner than many of us realize.
This not-to-be-missed panel session at the 2015 Annual Meeting will address all of this and is sure to incite some very lively discussion. It will be moderated by Chris Gaffney, Chief Operating Officer, Coregistics, and includes panelists ranging from contract packagers to retailers and CPGs to suppliers and a major 3PL.
In fact, this session alone may very well be just what you need to catch that elusive "Lightning in a Bottle!"
Can't wait to see you there! But in the meantime visit www.contractpackaging.org/AnnualMeeting for details and registration.
CPA President Chris Nutley is co-owner and president of MSW Packaging Services, Lawrenceburg, IN, www.MSWPackaging.com.
Companies in this article