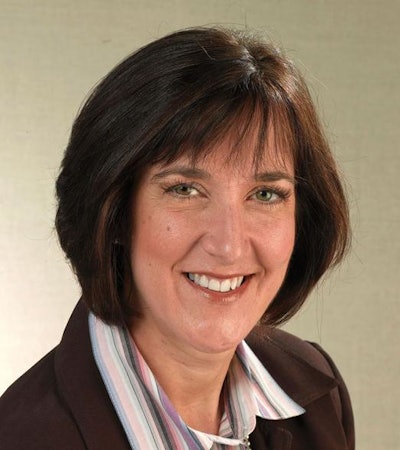 For us manufacturing geeks, it was an opportunity to go to Mecca and have a peek under the tent. By all accounts it was a very insightful day – and the biggest insight of all was, perhaps, the least expected.
We started the day hearing from TMMK's Vice President, Mike Price, who outlined Toyota's approach focused in five key areas: Challenge, Kaizen (Continuous Improvement), Genchi Genbutsu or "Go, Look,See," Respect, and Teamwork. These are all terrific foundational elements, ones we can all relate to. That said, there is a difference in the way Toyota executes compared to others. After all, you can set a challenging goal and you can SET A CHALLENGING GOAL. Sometimes we opt for the former – what Toyota does is the latter. And after that they set a stretch goal (which, as you probably figured out is A STRETCH GOAL as opposed to a challenging goal).
We also had an opportunity to take a tour of Toyota's amazing 7-plus million square-foot production facility, the largest outside of Japan, where a new car comes off the line at a rate of nearly two per minute. They are also in the process of adding a new Toyota model in addition to a facility expansion to produce a Lexus model. TMMK has an elaborate plan to execute all of these changes seamlessly under their Change Point Management system.
In addition to the tour, we also were able to get an in-depth orientation into the Toyota Production System (TPS). We were fortunate to have one of their leading educators walk us through the system, which is all about the absolute elimination of waste. Before you can eliminate it, you have to identify it. They look at what is value added, what is the customer willing to pay for, and how to Kaizen to improve and eliminate this waste using a variety of tools. They use the TPS "house" to represent the foundational elements with Kaizen being the roof of the house.
And, we were able to learn about the Floor Management Development System (FMDS), which illustrates how they cascade training through the organization. It includes how goals are set, and how the Hoshin, or strategic plan, is established by leadership and then flows down to the production floor in impressive detail. Specifically, Toyota defines as:
"Goals (with targets) and means for achieving it to address business priorities to move the organization to a new level of performance; variable from year-to-year; could also be multi-year; and is developed by executive management."
Then, a small group of us were able to spend focus time on Change Point Management. We went out onto the floor and met with a team leader who shared their team's performance board and how they manage the process. They also shared how they manage model changes, produce two different models on one line (Camry and Avalon – the Avalon requiring slightly more time for production), and drive improved cycle time.
Throughout the day – particularly the segment focused on change point management – I was looking for the "big aha." What is it that Toyota is doing that we could use to change the game in our industry? TMMK is arguably the best in the world at what they do, so how can we apply this learning? There were tons of interesting things – but none was the magic bullet. How can that be?! I'm at Toyota, there has to be something here!
Then it hit me. There is no "magic bullet" per se. What Toyota has mastered that puts them head and shoulders above most of the rest of us is their mastery of all the fundamentals (which, includes culture). They have refined these to such a skilled level that they can take their in-depth knowledge and reliably transfer it into reliable, repeatable operational excellence. This superior operational acumen is then leveraged to achieve their Hoshin.
The foundation of the approach is Standard Work and Communication. Their knowledge, consistency, discipline and mastery are truly amazing and an inspiration to all of us. This is the big a-ha! And, one I will not soon forget. It's not sexy, but it delivers.
Lisa Shambro is executive director of the Foundation for Strategic Sourcing/F4SS. Contact her at lisa.shambro@f4ss.org.