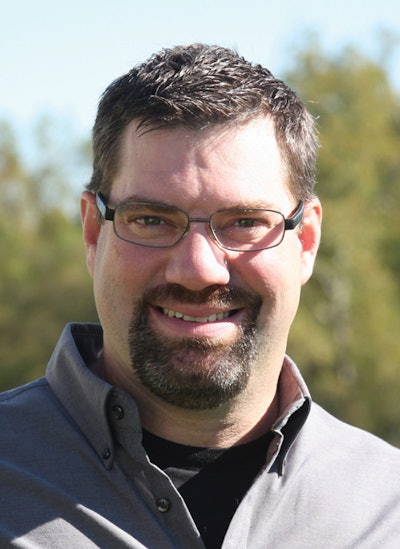 Firstly, the event gave members, prospective members and CPG brand owners a chance to more fully experience the benefits of the CPA. How? The increased booth size offered ample room for high-profile, glass "Showcase Towers" to highlight products packed by member companies. These included GENCO, Unisource, Bonded Pac, Paket Corporation, Bell-Carter Packaging, Dominion Liquid Technologies, MSW Packaging / ILS, We-Pack Logistics, NewStream Enterprises, Praxis Packaging Solutions and CTI Packaging and Fulfillment. There is simply no substitute for seeing the products first-hand, and these companies took advantage of that opportunity.
Secondly, our presence was expanded in a very real way in terms of interest by new members and—importantly—visits from major manufacturers and brands seeking to work with the CPA to locate contract packagers.
Member-volunteers really gave our presence a shot in the arm as well, and not only was this our busiest year; the number of visits from prospective members and partners was up more than 100% from our prior best-year record. The depth of discussion was rich and rewarding to more than 60 guests who attended the Meet & Greet, sponsored by ADCO Manufacturing, AXON LLC, and Performance Packaging of Nevada.
In fact, volunteer members at the booth helped drive not only their own presence in the industry; they helped deepen the dialog between brand owners and the association's approximately 150 members.
As a result, some of the issues and questions discussed have already been incorporated into our plans for 2014 enhancements to our RFQ service, and website functions.
2014 Annual Meeting in February
Moving from Pack Expo to our 2014 Annual Meeting to be held February 27 to March 2 at the Omni Tucson National Resort in Tucson, AZ, there's much more good news to come. For details on this event, and its action-packed roster of sessions, networking opportunities (and let's not forget, world class golf outing), read the CPA Here & Now news article immediately following this President's Letter.
Industry Research Underway
We are now launching the research phase of the 2014 State of the Contract Packaging Industry Report. The last edition enlightened members and others with info on CP Operational Dynamics, End-User Influences, and Significant Market Factors.
This will be the third study, following 2008 and 2011 studies. The historical data from those prior studies continues to add value to our ongoing research by providing a solid benchmark against which you may view the current state of the industry as well as provide an indication of where the industry is headed in the future. Be on the alert for more information about this important program, as we continue to work toward the strategies of the CPA in areas of Education, Industry Information, Stakeholder Connections, and Sustainability of our members and the CP Industry as a whole.
I cannot be more pleased with the effort that members have continued to put forth, to ensure that we are providing great value back to our members. But, it is not a one-way street. If you are a member of the CPA, and are not yet actively involved in development of some of the new programs of the association, now is the time to take that step forward. I answered that challenge nearly ten years ago, and that decision has made all the difference for me personally and professionally.
See you in Tucson!
CPA President Chris Nutley is co-owner and president of MSW Packaging Services, Lawrenceburg, IN, www.MSWPackaging.com