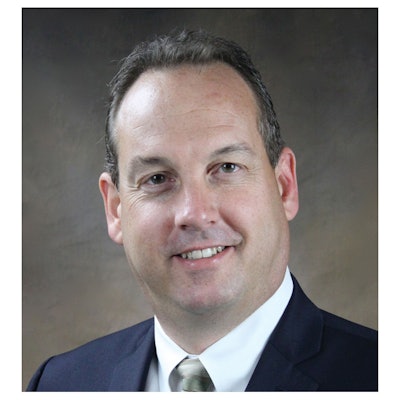 Packaging World:
As a contract packager, what are some of the key challenges that you face in the market?
David Stoklosa:
One key challenge is plant utilization. We have six manufacturing facilities in the U.S., and more than half of our business is co-packing. Naturally, we want the lines running all the time, but with over 1,000 different labels it's a challenge. Every customer sku represents a changeover, and every changeover is downtime. We are constantly striving for improvements in machine uptime, OEE, plant efficiency, and how to spread labor and overhead across a wide array of products and volumes.
As LiDestri grows its contracting business, it has made and continues to make tens of millions of dollars worth of facilities and packaging equipment investments at various plants around the U.S. This comes on the heels of the worst recession in this country since the Great Depression. Tell us about that strategy?
Actually, 2008-2009 turned out to be something of a silver lining in that one of the core products of our business, pasta sauces, makes for an inexpensive meal for families. We saw a pretty big bump in consumption then. So what hurt a lot of businesses during the economic recession, didn't hurt LiDestri as much. Our owner and CEO, Giovanni LiDestri, has an aggressive mindset when it comes to investments in growth and diversification.
As your business expands, and as you strive to increase efficiency and plant utilization, what staffing struggles do you face? Do you run into issues with finding machine operators who are qualified and can do the job in various geographic areas?
Yes. That's a challenge everybody faces. We are blessed here in Rochester where we have three plants. This has always been a manufacturing community, with legacy companies such as Kodak, Xerox, and Bausch. In fact, we bought a former Kodak plant and operate out of it. The decline of some of those big companies has led to the availability of a talented and technically capable workforce. We've tapped into that and it has paid off.
But do these people have packaging experience?
Yes they do. Additionally, the Rochester Institute of Technology has both Packaging and Sustainability schools from which we have hired. Staffing is a little more difficult in an area like Pennsauken, NJ, where we also have a facility. We are in the process of aligning with recruiters there in an effort to find the right talent to run more complex machines on both hot-fill and cold-fill lines. We've invested in aseptic technology, so workers need to understand how to maintain sterilization before, during, and after production. These lines are sophisticated, fully integrated with online controllers, so you need some people horsepower on the PLC and technical side; people have to be pretty adept and nimble with Human Machine Interfaces.
You're referring to some newer Tetra Pak equipment at the Pennsauken plant, yes? Do you work with them as a vendor in training efforts?
Right, and Tetra Pak does offer training for operators. We are going to be adding 100 jobs there and a relatively large investment of over $20 million over the next year. We will be seeking training grants to send our line workers down to Denton, TX, for hands-on training, as well as having TetraPak trainers come up to our plant.
Tell us more about these grants and how you seek them.
Typically, these are local government grants—state grants on training. States offer overall incentive packages for companies looking to expand, retain, or grow jobs and invest in their states. Every state has an economic development division or office. The bigger the project, the more the states compete for the jobs via incentives. That can come in a variety of ways, such as property taxes abatements, training grants, tax credits, etc., all aimed at helping you to invest in your plant and bring in more jobs.
We try to take advantage of these opportunities, although we are not big on corporate welfare. We want to do what is right for the company and for the people working here because our employees are our greatest asset. Giovanni LiDestri will tell you that his primary mission is to provide meaningful and sustainable employment to the more than 1,000 people that we employ. We have never had a layoff in our company's 36-year history. Even when we closed a sauce plant in Pennsauken and moved the operation to Rochester, we offered every single person in Pennsauken a job in Rochester. Many didn't want to move, and that's understandable. With modest help from the Township of Pennsauken and the State of New Jersey, we have since converted that plant to a beverage facility, and are currently hiring back many of the people who were impacted two years ago.