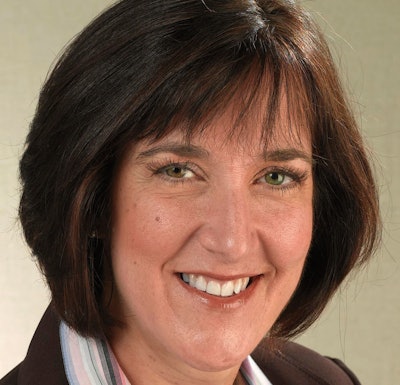 There are few areas in the contract manufacturing and packaging industry as sensitive as contract management. And there are few areas where greater differences exist between customers in how contracts are administered. There are some customers who appear progressive in their interaction, and who have contracts exceeding 100 pages in length. Then there are other examples where barely more than a term sheet is in place…and sometimes not even that!

Here at the Foundation for Strategic Sourcing/F4SS, we analyzed current contracts among our members with an eye toward standardizing. We found that while there were a few outlier paragraphs, for the most part the sections and terms were comparable. As a result, we developed an industry-standard set of two-way contract terms based on the most-used paragraphs. We like to think this has contributed to industry harmonization.

Below are some of the trends we continue to see relative to contracts. While you may want to consult your attorney before acting on them, but they may be relevant to your business:

Contract periods are increasing: A few years back, most contracts were 1 year in length – REALLY long contracts were 3 years in length. Now, customers and suppliers in the industry are realizing the benefits of long term, value-creating relationships. As a result, we are seeing contracts of 5 years and longer. With new relationships, we sometimes see one-year initial contracts. However, among more progressive customers, we are seeing longer contracts with new relationships.

Part of the motivation for this change is the increase in trust between trading partners. However, some of this may be driven by the recognition of the cost of renegotiating which can also become very expensive. It also breaks down goodwill. These motivations play into some of the other trends outlined below.

Contract length is decreasing: When I was a contract manufacturer we rued the days spent on contract review/negotiation, even with our best customers. It often was a drawn out process, sometimes hard to even get through the contract, forget about figuring out what it really said.

Now we are seeing customer reducing contract length as focus has increased on developing longer term, trusting relationships. One supplier cited a relationship with a Fortune 50 company indicating, as their multi-year relationship continued, the contract became shorter and shorter – now it's down to 3 pages. We expect this trend to continue.

Continuous improvement requirements: In the past, cost savings/cost improvement projects were a nice to have and often managed on a brand by brand basis. Rising commodity costs and economic pressures have changed the approach and we believe it's here to stay. We are seeing much more detailed expectations outlined in contracts on what both parties will do to identify and realize cost savings during the agreement.

Labor standards/CSR concerns: Now that sustainability and corporate social responsibility (CSR) are becoming mainstream, we are seeing more contract language outlining expectations in this area. This is of little concern to North American companies who are usually compliant, but considerable for those operating in developing/emerging markets.

More two-way language: In the past, most contracts were one-way and most always written for the benefit of the customer. The approach used to be "what's mine is mine and what's yours is mine." Now, as suppliers' innovation capabilities have increased, customers have recognized that they need to be reasonable if they are going to play.

We are seeing a much more collaborative approach, largely driven by suppliers pushing back, which has truly benefited all industry players. A few of the areas where we are seeing more 2 way language are outlined below.
Treatment of IP/Innovation
Indemnification
Reps/Warrantees
Termination rights
It's terrific to see the progress we've made in the last few years, and exciting to think about how far we may go in the next few!
Lisa Shambro is Executive Director of the Foundation for Strategic Sourcing/F4SS. Contact her at lisa.shambro@f4ss.org