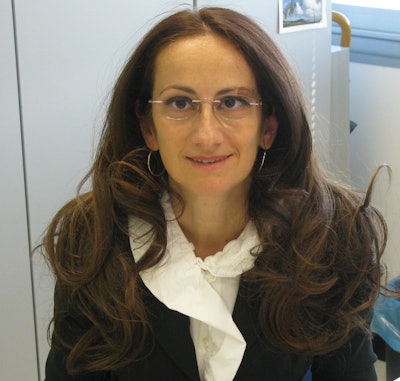 Packaging World:
What would you say are the key capabilities of packaging machinery?

Sabina Gualazzini:
So many aspects must be taken into account when talking about packaging machines used in the pharmaceutical field. Flexibility is high on the list for a company like ours, where we produce not our own brands but many brands on a contract packaging basis. Ease of cleaning is also high on the list of requirements. But being able to change from one format to another quickly and easily is so terribly important.

What should packaging machinery OEMs do differently?

Pay more attention to ease of cleaning to avoid cross contamination. If clean-in-place is not part of the machine, make sure that if any parts need to be removed for cleaning they can be removed and cleaned easily and the machine can then be reassembled easily. Almost equal in importance is for machines to be able to accept different packaging materials. For example, it's not uncommon to go from a tube made of aluminum to a tube made of plastic in a year or two.

What about trends in packaging materials?

Single-dose formats are being developed, and the more of this we see the better. The package must also inform users as clearly as possible about whatever information they need to have. Braille, for example, is now very important to include on primary and secondary packaging, so material suppliers should definitely keep this in mind. In my opinion, informing the patient is so important, and it's the packaging that must do this.

Is there anything missing at the packaging exhibitions you attend?

It's important not only to have the machinery suppliers demonstrate speed and performance capabilities but also time required for set up or changeover. How much packaging material will be wasted as the user goes from one format to another? These things need to be talked about and demonstrated at the exhibitions