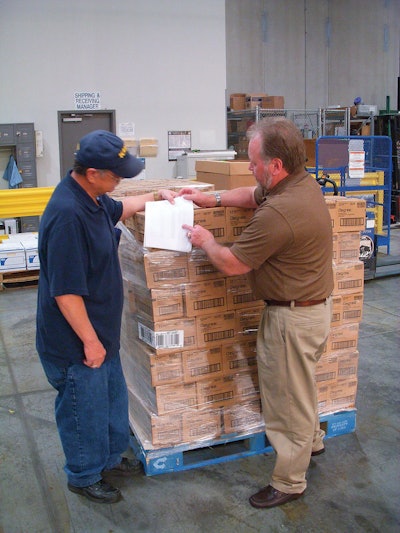 Berkeley Contract Packaging, founded in 1992, provides all manner of secondary packaging services to industries including cosmetic, HBA, OTC pharma, medical devices, CPG's, and foods. Company operations span 410,000 square feet of production and warehouse space at its headquarters site in New Jersey as well as embedded customer-site operations in Pennsylvania and Illinois. Jack Concannon, once a buyer of contract services, was instrumental in starting-up those embedded facilities for Berkeley. Today, serving as Berkeley's vice president and chief operating officer, he took time out with Bob Sperber, Editor of Contract Packaging, to share his perspectives...
On his entry into the field:
Right out of college, I went into cosmetics; I worked for Charles of the Ritz, then went to work for Chanel, and then I was director of manufacturing for L'Oréal for 21 years. One of the things I did was manage all outside contracting for the Lancombe division of L'Oréal, and I deal with many contract packagers, and got to know that side of the business very well. So when Berkeley had recruited me to join in 2001, and set-up an embedded packaging operation at a customer's facility in Pennsylvania, it was an easy transition. We still run a portion of that facility.
On his greatest early challenge:
Certainly, coming out of a large company to a smaller company was a challenge, but it helped me put into practice what I had learned at L'Oréal for 21 years. And it was a great challenge for me to start-up that embedded facility, which was still a new concept at the time, and to build a brand new team. I really looked forward to that, because I really love teaching and being able to work with people to improve operations.

On his 'personal best' accomplishment:
Being successful is a continuing process; we're never satisfied. Going back to that embedded facility, we went up against some very, very tough competitors for the contract at that facility — as well as a contract for a second facility for that customer. We were able to win that contract — and build another new team. And we're still working for that customer.

On what most keeps him up at night:
It's not one particular thing. We're always dealing with material issues, equipment issues, even labor issues from time to time; that's par for the course in this business, and can keep you up at night sometimes. But it's the overall things — the general direction of the business and being able to continue our growth — those are the kind of things I think about.

On trends shaping the industry:
The business is always changing; you constantly have to evaluate what your customers are looking for. Personally, I think it's helped me in this business being a "customer" for most of my career.

One thing we're seeing is that more and more companies are talking to us about turnkey operations — especially larger companies — as they try to outsource more to reduce indirect costs. This was popular 10 years ago, and we didn't hear much about it for a while, but it certainly is back now.

It's driving us to reevaluate how we do business. We're actually offering more services to our customers; buying more materials for them, developing new systems for them to produce their product, and providing solutions to help them bring new products to market.

On what he'd like to do if not for a career in packaging:
Personally, I might have pursued a career in politics. Because I'm just very concerned about where the country's going. And now that I'm a grandfather — I have three little granddaughters — I'm very concerned about the future, and their future.