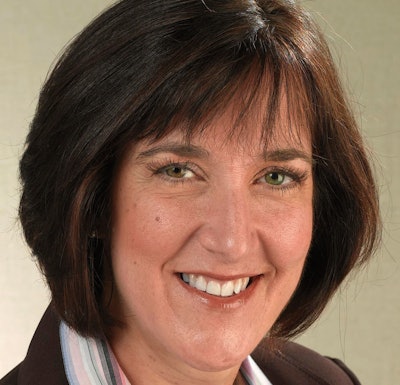 The Foundation for Strategic Sourcing (F4SS) recently completed an exercise in which supplier members, including contract packaging and logistics service providers, characterized what they see as best practices of leading customers.

One of the major practices they identified may seem "out there" because they are employed by so few leading brand-owners (or "customers," as contract packagers call them). But those who have followed this practice have reaped significant rewards.
What is this practice? Put briefly, it's the practice of including or "enrolling" suppliers much earlier in the product development cycle, starting with new product development.

Today, most companies begin to discuss new products (or significant product changes) with suppliers when they have specs. At this point suppliers are provided specifications along with an RFP (Q, I, S or the letter of your choice). There have been occasions when suppliers of existing products were enrolled in discussing changes to products they were currently producing for which they had unique technical capabilities.

However, it has been rare to see companies enroll suppliers at the design phase—a practice we are now seeing. There are many reasons why this hasn't been done including: it's never been done before, concerns over IP, not being able to get the lowest price by bidding the product out, and general difficulties managing the process, among others. Generally, the bigger the company, the more challenging it has been to promote a new approach.

Customers who have begun to test this practice have found the benefits to be significant.

1.The biggest benefit cited is cost savings, which appears to be contrary to the commonly held belief that there is no way to get a better price than a competitive RFP process. Why?

Suppliers are manufacturing experts. In fact, they often have more expertise than customers do, though few customers may admit it. They know what runs well and what doesn't, what production technology exists, how to process most efficiently, which components/footprints are the most cost effective, etc. Customers who have tapped into this knowledge base have found that the net delivered costs of new products exceed their expectations.

2.Suppliers can also help to illuminate decision impacts. For example, how much more would it cost to run package A vs. package B?

3.Suppliers can begin to ideate on how to execute the new product within their facilities to increase speed to market.

4.Suppliers can suggest product enhancements in the future that can further build the brand.

5.This exposure significantly enhances the supplier relationship by establishing a solid bond that helps the supplier to understand customer operations/motivations, and helps both parties uncover new and better ways to collaborate.

Customers who have begun to include suppliers in new product discussions have done so once the concept and rough formulation work have been completed. It is at this stage that suppliers can begin to add significant value because it is the transition point where the focus begins to evolve from consumer insights, acceptance and purchase intent to commercialization.

This practice has been in use among leading companies in electronics, pharmaceutical and other industries for years.

Those who need evidence that this practice of early partnering works need look no further than FoxConn. The electronics industry was built on a virtual business model whereby most marketing companies outsourced all, or a large majority, of manufacturing to suppliers. FoxConn, the largest contract manufacturer in the world with over one million employees, is frequently brought into new product development discussions with their customers—the big name technology companies—to add value in the process.

Lisa Shambro is Executive Director of the Foundation for Strategic Sourcing/F4SS. Contact her at lisa.shambro@f4ss.org