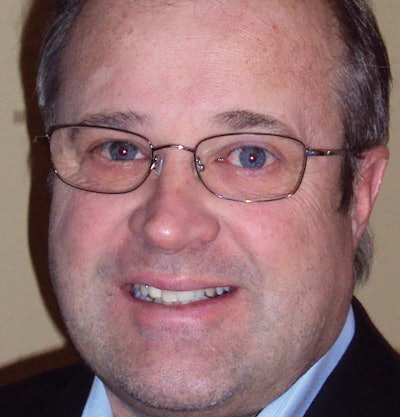 Packaging World:
What are your priorities when it comes to contract packagers?

Brian Stepowany:
Nearly 40% of what we produce is done for us by contract packagers, and I'd say a big priority is relationship building. A lot of this packaging is done overseas, so there are cultural issues to navigate, maybe even some language hurdles. We try to get them to look beyond quoting one final, finished-package cost and break down that cost in terms of its components—material costs, cost of operations, cost of the product itself. Food safety, of course, is huge. It's usually pretty well established that they'll be following good manufacturing practices, but here again the relationship issue is important. You don't want to have to have a Bumble Bee person in that plant all the time enforcing GMP. You want to have a relationship with them that includes trust as one of its components.

Your signature package is, of course, the steel can. Anything new emerging?
Pouches have come on strong, though they really only fit certain product lines. One thing driving us to look at alternatives to metal is the pace of consolidation out there. The cost of metal cans and lids goes up with each new wave of supplier consolidation. So yes, we are looking at plastic cans that might be suitable alternatives to metal cans. If you look to Germany, you'll see some of that happening. If such formats are lighter and less expensive than metal, it bears looking into. But metal cans are so functional that replacing them is a tall order. We run them through our lines at 1,000 a minute, and we enjoy a shelf life of three to four years. Developing a plastic alternative that can withstand not only the temperature extremes of retorting but also the rigors of manufacturing and distribution, that's a challenge. Still, when we see a competitor out of Germany doing salmon in a plastic container, we certainly want to be looking into such things.

Do you think consumers are ready for something other than a can?
Well, look at mustard and ketchup. And now alcohol, too. So much of it has moved out of glass or metal and into plastic. Consumers made that shift pretty readily. The other thing, though, that has to be factored in is sustainability. Cans are highly recyclable and they are in fact getting recycled at a very steady clip. If you start combining six or seven different plastics in a high-performance, heat-resistant, barrier container, aren't you also complicating the process that might be needed to have such containers achieve a decent recycling rate? Some of these complex plastic cans have nine layers.
Who among your peers do you see going this route?
Campbell Soup is certainly one food company that has pushed into plastic containers. For us it's going to be a matter of finding the right fit of materials. We need to be convinced that it will provide quality and know it's something that will fit into our production environment.
Companies in this article