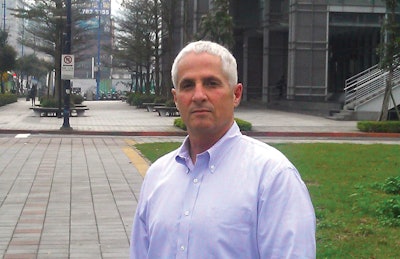 Sterling Contract Packaging Inc. (www.sterlingcpi.com) is one of the largest contract packaging firms in the Southeastern United States. In January, the company announced its fourth expansion in 15 years, bringing the operational space from 30,000 sq. ft. in 1996 to a total 107,200 sq. ft. in 2012. (See packworld.com, "Sterling Contract Packaging Inc. announces 4th expansion in 15 years," January 9, 2012.

Michael Hastings, Sterling CPI's president and CEO, has been at the helm as a principal since the beginning, and recently spent some time with Bob Sperber, Contract Packaging's editor, to share some perspectives on himself, his business and the industry.

On how he entered the business:
My background is in semi-durable consumer products manufacturing, from writing instruments to batteries to healthcare products. Sterling CPI grew out of a need in 1996 by a local company that needed to outsource its manufacturing. We've been serving that customer ever since, and have continued to grow with other companies who need the same kind of resources.
Last year, Sterling CPI managed and produced more than 40 million packages of products for various customers. Today, it would be difficult for you to go into a major U.S. retailer and not find one of our packages on the shelves.
On growth and the evolution of Sterling CPI's focus:
When we first started the company, our focus was specifically on contract packaging. Today we have a much broader focus on overall supply chain responsibilities. We need to be much more closely partnered with our suppliers today because of all the regulations and quality assurance requirements. The vast majority of the products we package are imported, and regulations governing materials like BPA, Phthalates, Lead and PVC are much stricter than they were even five years ago.

On marshaling resources to achieve goals:
A number of things have led us to grow this business over the years, but one of the most recent initiatives is in the area of sustainability. In less than two years, we started an initiative that has resulted in Sterling recycling more than 94% of our waste. Last year, that amounted to us keeping almost 800,000 pounds of corrugate, plastic and other materials out of the local landfill. It began as a strictly home-grown initiative with the goal of being revenue neutral. But today, our team is generating significant savings, and expanding the program.... It's amazing what you can accomplish when you empower people.

On what keeps him up at night:
The government's inability to support American manufacturing, and American manufacturing's ability to compete on a global scale. I'd like to see the government continue to develop initiatives and programs that support U.S. manufacturing through tax benefits and worker education.

While we still purchase most of our packaging and raw materials domestically, to survive, we ourselves have had to import the products that go into our packages. So like our customers, we, too, do outsourcing in a big way.
On trends that will change the way business is done:
The biggest impact is coming in the area of consumer packaging redesigns as people come to recognize more and more the effects of our waste on the environment. Look at what Amazon.com has done; they've gone through tens of thousands of packages to make them more environmentally friendly and at the same time more consumer-friendly, easier to open.
Parting advice:
Supply chain management is what's made us successful. Doing that well takes extensive computer planning and modeling across all areas of scheduling, production, inventory, and logistics management.

In general, to be successful, you need a strong personal commitment, and you need to surround yourself with very capable people. That's been a great deal of the reason for our success. Along with having good people, trust — building trust in your relationships, internally and externally — is critical.
Companies in this article