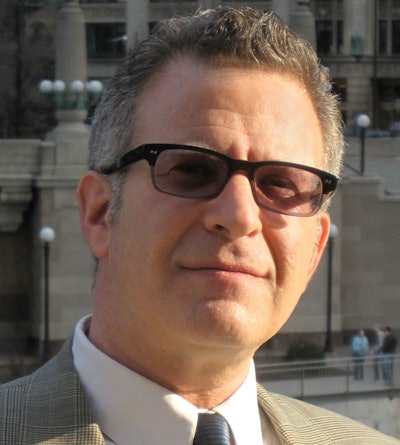 "It's halftime. Both teams are in their locker room discussing what they can do to win this game in the second half. It's halftime in America, too," growled Clint Eastwood in his Chrysler-sponsored Super Bowl TV ad on February 5.

It was very much a sequel to Ronald Reagan's iconic 1984 "Morning in America" reelection campaign TV spot. Today as then, the U.S. economy is crawling out of a hole. But…halftime?

I beg to differ. It's more like double-time in America.

Manufacturing productivity is high as companies adopt new ways of working. For instance, brand owners are integrating their business processes and information systems with co-packers to operate more efficiently and cost-effectively. Need an example? Just look at what Kraft is doing with ARI Packaging.

As for the effects of globalization, all manner of partnerships exist in the outsourcing supply chain, and there's hope that some jobs will come back along with new business.

For Wilton Brands, Woodridge, IL, co-packing is domestic with firms including Wilshire Packaging, Bensenville, IL. While Wilton exec Bill Zullo would like to re-shore a "significant" share of his 28,000 SKUS, the business case is a tough nut to crack. But it's do-able; Creative Packaging, Palmyra, WI, is expanding its facilities to accommodate operations that one customer is now bringing back from China.

Turnkey co-packer Sterling Contract Packaging Inc., Spartanburg, SC, packages products domestically that it imports from overseas partners. CEO Michael Hastings says it's a competitive necessity.

"The exodus of U.S. manufacturing to China began more than 30 years ago and peaked about 5 to 7 years ago," he says, noting what we all know: Even as China rises and the cost-gap narrows with the West, India and other emerging countries will fill-in those gaps to become the world's low-wage factory floor.

The Contract Packaging Association's 2012 State of the Contract Packaging Industry Report tells us that foreign dollars dropped 2% in the last year as revenues rose for U.S. firms. CPA notes that Asian competitors are now only a "minor" threat as overseas costs rise and domestic co-packers offer greater value.

This jibes with broader trends, namely the 400,000-plus manufacturing jobs created since January of 2010, per U.S. Bureau of Labor statistics data.

In February, President Obama visited Master Lock in Milwaukee to celebrate the company's "insourcing" 100 jobs back from China. Also in February, General Electric opened its long-dormant Appliance Park in Louisville, KY, a $38-million renovation GE calls a "first milestone" in a $1-billion investment program started in 2009 to create more than 1,300 U.S. jobs by 2014.

That's a far cry from a Chinese Foxconn plant housing hundreds of thousands of workers, but then again, the future of U.S. industry is in skilled, not low-wage labor. Current global economics simply won't allow us to turn back the clock.
All any of us can do is team-up, work smarter…and work double-time.