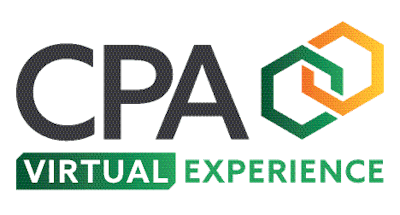 During this crucial time for the contract packaging and contract manufacturing (CP/CM) industry, CPA, The Association for Contract Packagers and Manufacturers is hosting virtual sessions to provide the latest trends, topical information, and more, directly to you wherever you are.
The CPA Virtual Experience series kicked-off with a session in January 2021—"State of the Industry 2020: The Untold Story"—that focused on the CPA 2021 State of the Industry report. During this session, attendees learned about the trends and growth patterns the CP/CM industry has experienced over the last year due to COVID-19 and also saw a glimpse of what we might expect in the future.
In February 2021, the second session in the virtual series, a CP/CM panel discussion, featured thoughts from CP/CMs on responding to the COVID-19 pandemic. Attendees heard how the panelists adapted and learned throughout the pandemic, and how they are preparing for long-term impacts.
More CPA Virtual Experience sessions to come
There's still so much more to experience! Don't miss these upcoming CPA Virtual Experience Sessions:
"CPG/Brand Panel Discussion – Utilizing your CP/CM network during COVID: What you learned, how you're preparing for the future," March 16, 2021 at 2 p.m. EST
· Session Panelists: Anheuser-Busch, Ocean Spray, Clorox, Niagara Bottling
· Session Moderator: Carl Melville, founder and Chief Marketing Officer, The Melville Group
· Gift Sponsor: Delcor
· Session sponsor: Nulogy

"Economic Trends: Today, Tomorrow and the Future," April 20, 2021 at 2 p.m. EST
· Speaker: Euromonitor
· Moderator: Ron Puvak, Executive Director, CPA
· Gift Sponsor: Lako Tool
· Session Sponsor: Viking Masek

"The Story Behind the Temp Agency," May 18, 2021 at 2 p.m. EST
· Speaker: Tom Landry, President, Allegiance Staffing
· Moderator: Patty Dodson, VP, CPA
· Gift Sponsor: PAC Contract Services
· Session Sponsor: ADCO

"Panel Discussion: A Growth Strategy in a Post-COVID World," June 15, 2021 at 2 p.m. EST
· Panelists: Tom Blaige, Mac Brands, Bellwether Food Group, Deborah Ginsberg
· Moderator: Ron Puvak, Executive Director, CPA
· Gift Sponsor: CPA, The Association for Contract Packagers and Manufacturers
· Session Sponsor: PMMI

Those who register for the full series now through June will automatically receive recordings of all past sessions. More information can be found at the Virtual Experience page on CPA's website.
CPA and Nulogy Partnership Brings Online Training to CP/CMs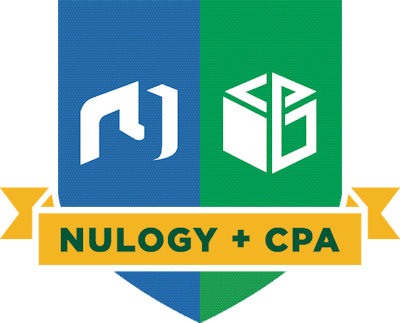 We recently announced our partnership with Nulogy, a leading provider of agile supply chain solutions. This partnership will grant CPA members complimentary access to the educational resources of Nulogy University, a proprietary online training platform for CP/CMs.
CPA members who participate in the Nulogy University Program will receive:
· Comprehensive Training: Efficient contract packaging, manufacturing, quality, and software training for all team members and new hires at a contract packager or manufacturer's company, which includes assessments and certification upon completion of assessments.
· Reporting Tools: Reporting tools to help track the learning progress of all team members while helping efficiently plan and prepare training for new hires.
· Customized Training: Ability to upload an organization's own training materials into the platform in order to use Nulogy University to quickly and remotely administer and track all training materials to employees.
To take advantage of this exciting new CPA Member-exclusive perk, learn more at CPA's Nulogy University site.
CPA Bolsters Value Prop Through Partnerships
Recently, CPA has fostered relationships with multiple companies to offer additional benefits to CPA member companies. They include the following:
Eric F. Greenberg: The law firm of Eric F. Greenberg, P.C., represents clients at every level of the food and drug development, manufacturing, distribution, and packaging industries. The firm represent clients from across the U.S. and around the world. Each CPA member company receives a half-hour session with Greenberg, who can provide information on food and drug regulatory law with an emphasis on packaging and labeling issues, general business, and commercial litigation.
YRC Freight: CPA has partnered with YRC Freight to offer CPA member discounts on freight services. YRC's dedicated Time Critical service with customer-defined delivery dates and times ensures that shipments move through the company's fastest network and are handled by a dedicated team from start to finish. When projects are complicated by short timelines, Time Critical provides a customer guarantee and the proactive notifications needed for customers to feel secure in their shipments. YRC offers fast, flexible solutions to fit customers' business needs—from just-in-time inventory strategies to ensuring port arrivals to meet sailing schedules.
SGS: SGS, the world's largest certification body, with more than 200,000 customers globally, is offering to help CPA members navigate the complexity of Quality and GMP standards and certificates needed to operate in the food, pharmaceutical, cosmetic, and medical device industries. Questions may span the selection, design, implementation, training, certification, and maintenance phases of certification.
Blaige & Company: Thomas Blaige is offering his expertise in M&A exclusively to CPA members. Each CPA member company receives a complimentary one-hour session with Blaige, who has more than 30 years of transaction experience in CP/CM M&A. Blaige & Company covers five CP/CM markets, each having its own dynamics, trends, and successful strategies.
For more information about these exciting offerings and everything else that CPA membership has to offer, visit CPA's Membership page.
Companies in this article