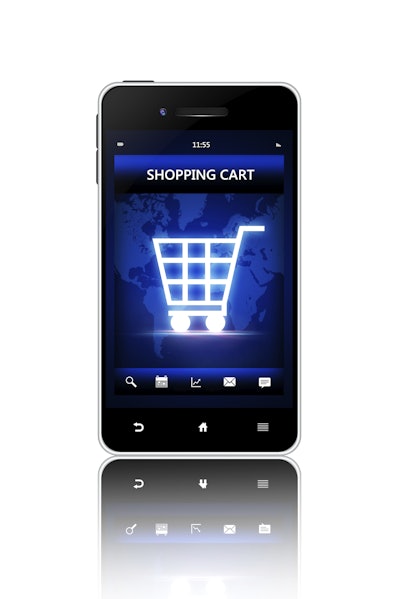 For Consumer Packaged Goods companies, speed to market has never been as much of a challenge and as much of an opportunity as it is today. Changing consumer buying habits, led by e-commerce, customization, and the desire for fresher and healthier food and beverage options, are resulting in the need for immediate availability and delivery of products, many times direct-to-consumer. Contract packaging businesses are built around flexibility, agility, and resourcefulness, which makes them ideal partners to help CPGs address these issues.
Mike Repp, Vice President & General Manager of Bell-Carter Packaging, emphasized this in a webinar sponsored by the Contract Packaging Association (CPA) and the Institute of Packaging Professionals (IoPP) on the topic, "How Contract Packagers Can Help You Adapt to Trends Driving Supply Chain Challenges." He said, "The contract packaging industry is at the forefront of leading the charge because we are used to being nimble and creative in supporting customers' needs for products to market. We've had a lot of experience in how to help them turn things around fast, and as the Internet continues to drive things faster—and our friends at Amazon are helping to do that—we are in a leadership role to address this in the industry."
The webinar was moderated by CPA President Vicky Smitley and also included panelists Robert Reinders, President of packaging supplier Performance Packaging, and Jason Tham, CEO of software company Nulogy Corp.
E-commerce levels the playing field
At the heart of the discussion was consumers' growing expectation of products created for them—when they want them, where they want them, and how they want them. In the area of e-commerce, co-packers such as Bell-Carter have evolved to become a total resource for their customers. "We are the procurement arm, the warehousing arm, and the production arm, and we're providing fulfillment back to our customers," said Repp.
Going after e-commerce, Bell-Carter has added pick-and-pack operations, driven by e-commerce platforms such as Shopify and Magento and coordinated with a ship station to make sure they are handling all of their customers' orders same day, with next-day turns for the customization of orders.
Repp also added that with the advent of e-commerce, Bell-Carter has had to become more flexible in its operations and in its planning to accommodate shorter runs and more SKUs.
Reinders agreed: "Amazon has changed the playing field. It's no longer just the big guys that create and distribute products anymore. It's allowed entrepreneurs of all sizes to get involved in the retail climate.
"With that, there then becomes a much broader customer base to go after, but it's also made up of much smaller-sized companies. With shorter runs, you have to keep working on lean manufacturing, cutting out as many things as you can in the process to be nimble enough to handle this new technology."
Variability: the enemy of mass production
Customization has also led to shorter runs, with CPGs adding variability to their product offerings based on considerations such as demographics, retail channels, and others.
Speaking to this new "need economy," Tham noted the challenges and opportunities: "More and more, the only sustainable advantage is speed—speed to launch a product, speed to offer a new service. As we talk about the macro trend around the differentiation of products in different channels, that variability is really the enemy of mass production. This is an incredible opportunity for strategic-leading manufacturers and co-packers to find a niche and offer a go-to-market solution that's rapid and that gives a brand the ability, in a very entrepreneurial way, to do what they do best, which is branding, and to launch that product through whatever channel makes sense. Technology is the foundation for that."
At Bell-Carter, its three co-packing plants employ Nulogy's PackManager software system to link to its customers "every minute of the day," according to Repp. "You truly need to become part of each other's businesses to make it happen," he said. "We are changing our production plans almost on an hourly basis. We can change items that we're running, we can switch back to products in case a customer is seeing things moving quicker.
"We have customers in our facilities almost every day, working on new projects, changes to their product lines, and even focusing on regional products. It's truly a link between our two companies, and it's technology that is allowing us to create that stronger relationship with our customer."
Fresher, better, faster
Another trend requiring ever-faster speed to market is consumers' focus on health and wellness, translating to a desire for fresher food and beverage products delivered faster that use fewer additives, preservatives, etc.
Said Reinders, this "fresher, better, faster" trend is creating production and supply chain challenges. "In a perfect world, you can put them all together and they match, but it's very difficult to seize on each of these points and put them all together," he said.
At Performance Packaging, they are engaging in R&D and back-end development to learn how to process foods faster and extend the shelf-life of fresh foods to reduce obsolescence of inventory. At the same time, Reinders says, while the company is working to reduce speed to market, it remains disciplined in its processes. "You can't let speed to market cause you to shortcut any of the necessary steps you need to take to ensure food safety," he said.
For Repp, "fresher, better, faster" comes down to communication with the customer in order to manage inventories—also enabled through technology.
Make or buy?
So, as consumer buying habits continue to evolve, what should CPGs consider when making the make or buy decision?
Tham advises CPGs to consider first speed-to-market and how a co-pack partner can bring shared resources and experiences to the table to help bring a new product to market faster.
Repp says, "If you haven't talked to a contract packager in the last few years, you should definitely start, because you will find the advances in made in our industry over the last two years have been huge. Contract packagers have definitely made enormous strides in building capabilities and becoming that that end-to-end resource for producing products."
CPGs interested in finding contract packagers that may meet their needs for a project can access the CPA's free Request For Quote Tool and its membership directory on the association's website.
Companies in this article