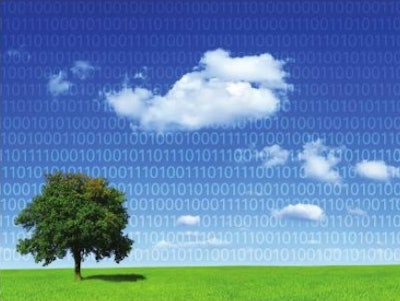 I pondered the theme for this latest "Cost Cutter" on the heels of the most recent Foundation for Strategic Sourcing (F4SS) Conference, which carried the theme of Continuous Improvement (CI). While the last couple of "Cost Cutter" columns focused on CI — a virtually limitless subject highly correlated with cost savings — it seemed appropriate to venture from this path for a little variety.

Reflecting on conference presentations given by big companies including Unilever, Del Monte, and Subaru as well as by suppliers, I was struck by how each and every one of these companies employed information technology (IT) to achieve unparalleled levels of efficiency and, in turn, cost savings.

Then I thought further about some of the recent success stories I've heard outside of the conference that also involve the implementation of IT. Thus, it would seem an opportune time to explore how technology can deliver cost savings.

The word "technology" sometimes sends a shiver up the spine of a reader based on past experiences. Technology can be as broadscale as an Enterprise Resource Planning or ERP system, or as narrow as bolt-on reporting system. What is important is that it meets the needs of the organization.

Information technology plays a leading role in cost-saving when the company is diligent in advance of the implementation to insure that people in the organization understand the strengths, weaknesses and opportunities of its current operation. A realistic assessment is critical. Many of us have been in situations in which systems didn't deliver expected benefits. To avoid this pitfall, an effective assessment must be conducted. If you are not confident you will be able to do so with current organizational resources, consider hiring a consultant to assist.

Once the current status is understood, the next step is to identify a system or application that best fits the profile you are seeking. Years ago, companies would seriously consider and often pursue building their own system/app as it was the only way to get a solution that met a company's unique needs. With the plethora of options available on the market today, that is rarely if ever the case. Further, new systems are able to integrate with existing installations much more quickly and easily than ever before.

Finally, many applications are "in the cloud," meaning they are Internet-based; they don't require expensive IT infrastructure and are offered for a reasonable monthly fee. This greatly reduces the downside risk, enabling much quicker payback and often a less-invasive start up.

In some cases, companies need to explore the possibility of completely reworking their system or applications for a certain function. This was the case with Del Monte: Robert Lim, vice president of demand and supply planning, explained how the company's integration of supply chain partners in a demand-driven operating model resulted in cost-savings and benefits including a forecast accuracy increase of 400 basis points.

Also during the conference, Brian Stofflet of Unilever shared exceptional results the company found using its SAP system to measure supplier performance. Through analysis, Stofflet's team was able to identify opportunities in areas none would have guessed, but which significantly reduced production down time for significant cost-savings. The system has proven an invaluable tool for providing transparency to manufacturing snarls.

Regardless of the approach, the key is to execute flawlessly. For those who have experienced flawed systems implementations, one of the contributors is often lack of execution. In other words, the system could make a significant impact, but the organization was not able to leverage the system capabilities. It's a critical part of the implementation plan to draw-up an execution plan and follow through to insure the organization extracts maximum value from the new system. Otherwise, the system may be nothing more than a resource drain.

If you haven't done so recently, perhaps this would be a good time to evaluate your company's system capabilities to see if they can help you in your savings efforts. 

Lisa Shambro, Executive Director, Foundation for Strategic Sourcing / F4SS, writes this column on matters of cost containment relating to contract packaging services. Contact her at lisa.shambro@f4ss.org