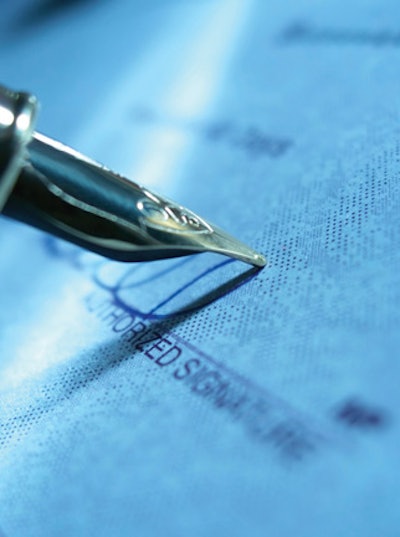 This must happen for the association to remain the preeminent voice and force of contract packaging in North America. Benefits packages are different for contract packaging members and members that sell to contract packagers (associate members). New benefits are added regularly to both segments.
For those who use contract packaging services, the CPA should be the only packaging partner they will ever need. The association's primary obligation here is to have response mechanisms that will quickly facilitate an identified need with companies that can fill the need. Two mechanisms are Request for Quote (RFQ) and Find a Contract Packager, both available at www.contractpackaging.org. They can be found on the home page.
A very recent example of a new response mechanism is an effort to develop new form contracts for contract packager members. This is particularly important, as our members are being called on increasingly to buy, specify, recommend, and purchase materials, containers, components, equipment, and other packaging services. The contracts are intended to assist in creating written agreements to assure they address all necessary and desirable subjects in a manner that is fair to both parties, and also is beneficial to the contract packager when possible.
Many members, when they undertake new projects for clients, have either no standard form as a point of reference or have incomplete written agreements. As a result, they often acquiesce to agreements offered by clients, which can contain unfavorable terms for contract packagers. For these reasons, members have expressed a desire to have a tool to enhance their position when negotiating. This tool can result in more beneficial financial terms and clarified liability, and also limit consequences of breach or other unexpected events. It is believed these forms will save time in contract discussions and enhance predictability in ongoing business relationships.
Because of the variety of business types represented by the CPA membership, different forms will be required. Moreover, each form is expected to contain some clauses in variant forms so members can choose the most appropriate variant to cover a particular subject matter. The CPA's new Contracts Committee is fully functional and will interface with both full membership and the board.
CPA committees evolve
As the CPA continues to evolve, the importance of its committee system becomes more and more apparent. The association is moving toward an organized, formal handling of a number of information flows. This effort is managed largely through committees. By creating this infrastructure now, we are paving the way for sustained future growth. This is an evolutionary piece of our history. It makes belonging to the association significantly more attractive to both non-member contract packagers and non-member suppliers to contract packagers, from smaller through medium size through to the largest companies.
The following are the current standing CPA committees. Member volunteers are encouraged to become involved. You can sign up to volunteer on the CPA Web site home page. Committees are:
• Management. John Riley, chair. Duties: bylaws, board of directors composition, oversee Web site, financials, budgeting, documents, and surveys.
• Marketing. Chris Nutley, chair. Duties: newsletter, Web site structure, promotion of the annual meeting, tradeshow participation, advertising, and publicity.
• Meeting. Vicky Smitley, chair. Duties: annual meeting site selection, theme, content, social, and recreational elements; budgets, other meetings, and conferences.
• Membership. Scott Thomas, chair. Duties: membership development and retention, benefits packages for members, and engagement programs.
• Education. Stan Zelesnik, chair. Duties: encourage development of educational programs and facilitate their delivery to members and non-members.
• Associate member. Jason Tham, chair. Duties: facilitate mutually beneficial interaction between members and associate members, present supplier issues to the board.
• Form contracts. Eric Greenberg, chair. Duties: facilitate development of fair agreements between members and users of this service and save time in negotiation.
Formalizing processes, procedures
The CPA intends to formalize all processes and procedures of the association. Each of these must be consistent with existing bylaws, codes of ethics, standards of conduct, antitrust compliance guidelines, and good practices, etc.
This effort has been ongoing, but now gains momentum as activities and initiatives increase and become more complicated. All are involved in meaningful capacities including: two categories of membership—contract packagers and suppliers to contract packagers, the board of directors, committees, legal counsel, and staff.
Backing this effort will be a hybrid group composed of others very much involved with contract packaging—the Advisory Council. Members of the council will be called on for their opinions on a variety of issues.