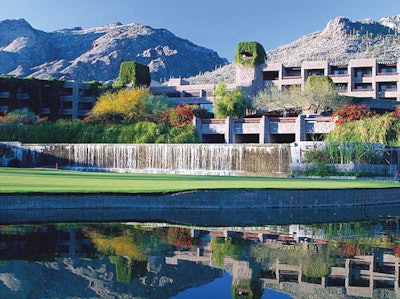 It was a positive effort taken up with very basic matters. Who are we? How many of us are there? What do we want to be when we grow up? What forces are in place that are changing this business? What common goals do we have that even justifies the association? And many more.
The answers came slowly because the business was highly fragmented and, for the most part, privately held. Perspective on the business was sketchy. There was very little cooperation. But as we continued to gather information and put together programs, a number of common causes became apparent.
It's a good thing, too, because the business of contract packaging has been changing. No longer do all packaging and related operations need to be done on the same campus, within the same culture, at the same speed, as they always had. Outsourcing became popular. Speed-to-market became a major driver; product needed to be on the shelf "yesterday" to capture market share. And, rather than pull a successful product back in-house, many products stayed with the contract packagers.
The service business has continued to grow, as has the volume of materials, containers, equipment, and other services sold to contract packagers. Several vendors realized they were selling more and more of their packaging supplies to contract packagers. They asked if they could become more formally involved with the association.
The association board and membership discussed the matter, and in relatively short order developed and approved a second and equal membership category, associate (supplier) member. Association bylaws were changed to make the accommodation.
The benefits packages are separate, but comparable. Associate members are as involved and engaged with the association as contract packaging members. They serve on and chair committees, are represented on the board of directors, vote on initiatives, participate in surveys, receive requests for quotes and, most important, are afforded an appropriate opportunity to network with customers and potential customers—contract packagers.
As the association moves forward, it will begin to populate an advisory council. The council makeup will be individuals (rather than companies) intimately involved with the contract packaging service business, but who do not fit into either existing membership category. Their opinions will be sought on any number of issues, activities, and initiatives being considered by the association. They also can be involved in speaking and other educational products.
CPA 2011 annual meeting is Feb. 24-27 in Tucson, AZ
If you want to learn about growth trends and other developments that impact the industry, plan to attend the Contract Packaging Association's 2011 annual meeting. The association has announced that the meeting will be Feb. 24-27 at the Loews Ventana Canyon Resort in Tucson, AZ. Learn more about the meeting and register at www.contractpackaging.org/annualmeeting. At the annual meeting, attendees will "Power Up!" Conference sessions and other events will help attendees search for relevance, take a closer look at their commitment to a changing service business, and analyze their own plans for success. Registration costs are $995 for association members, $1,495 for nonmembers, and $495 for spouses and guests. The cost of the golf outing is $195.
For nonmembers, $500 of their $1,495 registration fee will be applied toward membership dues if they become a member or an associate member within 60 days after the annual meeting. More than half of nonmember companies that attended the annual meeting in 2010 have joined the association.
A packed business agenda, networking opportunities and social/recreational events will make this annual meeting the CPA's best yet.
Sponsorship opportunities are now available by contacting the association office at www.contractpackging.org or 630/544-5053.
At Loews Ventana Canyon Resort, attendees will experience spectacular views on 100 acres nestled in the Catalina Mountain foothills of Tucson. This property includes two onsite Tom Fazio-designed championship golf courses, the Lakeside Spa, lighted tennis courts, an 80-foot waterfall, two swimming pools with Jacuzzis, and a croquet court.
Say hello to our new members
The association would like to welcome new members that have joined the association since the last printing of Contract Packaging magazine, with the July/August issue.
• Altawood
• AmeriGraph Packaging Group
(associate member)
• Birchwood Laboratories
• Edwards Enterprises
• Glenroy, Inc (associate member)
• Goodwill of Silicon Valley
• Henningsen Cold Storage
• K-CoPack
• Pro-Pak Industries
• Ryder Supply Chain Solutions
• Sandhills Packaging
• U.S. Beverage
• Wannemacher Total Logistics

Companies in this article
Videos from All Packaging Machinery Corp.
Videos from Universal Labeling Systems, Inc.