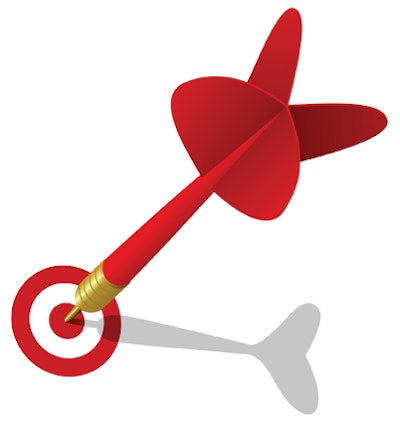 You offer a variety of packaging skills and capabilities ranging from flexible to rigid packaging. But, you are also one of the many contract packagers attempting to offer a differentiated packaging service. You work every day to maintain and grow your customer base. You seek out innovation that will provide you with a competitive advantage.
In my last column, I spoke about finding packaging innovation. Since then, I have received inquiries on how to develop an innovation/R&D capability within the organization. Providing a comprehensive plan here is beyond the scope of this column, but I can provide my perspective and additional resources you may want to explore.
In my experience, managing an R&D organization for personal care products and package innovation, I have found it essential to drive for targeted innovation. I think it's fair to say that nothing deliberate happens without a plan, and that R&D without an identified target is costly and inefficient. To ensure this targeted approach, the best tool is a structured and disciplined business process. Strategic Business Planning, with annual objective-setting and -tracking sessions, is one such process. Strategic Business Planning (SBP) is your three- to five-year road map to the future. It identifies where you want to take the business, your core competencies that will help you, obstacles that will hinder you, and actions and objectives you need to make happen to deliver your plan.
Typically, the plan will identify five or more areas to provide a structure to achieving your goals: financial objectives, quality, customer service, and innovation and organizational objectives.
While the plan objectives and action plans are structured into five or more categories, the objectives and action plans within a specific category often are dependent on and interlocked with objectives and action plans in other categories. For example, financial objectives for sales profit growth can require supporting codependent activities in quality, customer service, innovation, and organization. Therefore, a critical element in the success of a strategic business plan is a comprehensive, interlocking objectives process that identifies the activities your organization needs to accomplish in the short term (one year).
As I have written in a previous column, an annual objective-setting process coordinates/orchestrates the various parts of your organization to deliver on the key objectives to ensure progress in the business plan.
The annual objective-setting business process is a deliberate disciplined methodology that requires effort and time to identify the objectives and track their progress throughout the year. Incorporating quarterly priorities that break down annual objectives into quarterly "bite-sized" tasks that must be accomplished if the objectives are to be realized strengthens the process.
Innovative thinking
Given that you have a structured process to articulate your business plan, let's briefly talk about innovation. While I am addressing innovation in a specific R&D sense, let me say that innovative thinking should be a key element of every part of your organization, from procurement to HR to operations.
Your business plan should begin the innovation category with a clear understanding of the market, the supply chain, and the consumer needs. The needs assessment will identify what targeted innovations are needed and what skill sets are required to deliver them. The plan should address specific and clear objectives, such as who is accountable for delivering and the time frame required. You may find you don't have the right skill sets and have to build the capability by hiring and redirecting activities.
The author, John Farren, has decades of manufacturing experience, including 32 years with the Gillette Co., where he retired as vice president global contract manufacturing and packaging operations. Contact him at farrenjw@comcast.net.