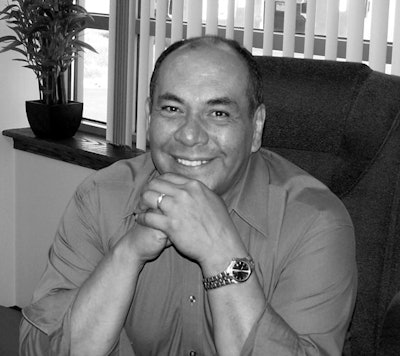 He was angry, because my bringing up the subject was forcing him to deal with an issue he would have preferred to ignore.
Yes, I admit the green movement has had numerous false starts, so I can understand why some people still are hoping it will eventually just go away. Yet, I could have tried to help him understand that this is no "rush" and that the green movement has been growing and evolving for more than 30 years. Instead, I decided to find a new supplier. It is infinitely easier to guide and direct a believer than to attempt to convert a nonbeliever.
My goal now is to help you make sure your customers do not decide it is easier to simply go to another contract packager.
In September, I was fortunate enough to present to many industry people at the CP 08 conference, and I suggested the following:
• Make the time to learn about sustainability. There are many great resources in print as well as on the Internet. Learning the language of green is important.
• Be prepared when that great new potential customer asks: "What is your company's carbon footprint?" Seek help (often free) to assist you in calculating your impact on the environment and you may be surprised how much money that painless process is likely to save.
• If you choose to promote sustainability as a feature/benefit to customers and prospects, don't overlook the importance of internal communications. Your greatest and most enthusiastic green allies may be your own people.
• Is your sustainability approach obvious on your Web site, brochures, and sales presentations or is it a well-kept secret?
• Most customers today look for vendors on the Internet. When someone searches using the keywords "sustainable contract packager," whose name appears—yours or a competitor's?
• Are your sales people trained in sustainability? Can they be proactive and lead a conversation on the subject? Can they at least be reactive and respond appropriately when asked?
• Throw out the mission statement displayed in your lobby or lunchroom, because no one really cares about them. Replace it with a brief statement that tells people what you have accomplished in terms of sustainability, what you still hope to accomplish, and how you are going to do it.
The major point I often try to make, especially to people who are possibly intimidated or overwhelmed by sustainability, is simply this: In many cases, much of the work already is done. You have probably spent the last several years saving energy, reducing material consumption, and minimizing waste, but your motives were likely to reduce cost, rather than to address sustainability issues. The original motive or driving force is not important; it is the end result that really matters.
Perception is reality, and when your customers perceive you as a green company, you undoubtedly will stand out from your competition.
Companies in this article