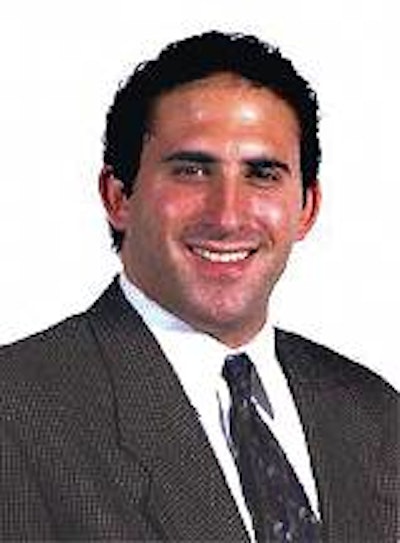 Many people have heard horror stories about companies purchasing used machinery from an unreliable source and paying dearly for it.
In one recent example, a company purchased a machine without having viewed it first. It agreed to pay half the cost up front and the remaining half upon delivery. The customer issued a purchase order, submitted initial payment, and began to arrange the transportation for the machine when it learned that the individual it purchased the machine from had gone out of business and filed for personal bankruptcy.
What's worse, this company discovered that the machine had been sold almost a year before it even expressed interest in it.
Admittedly, most problems that can arise when dealing with brokers, small shops, or finders are not this drastic. However, the question of how to protect yourself from any type of complication, large or small, when purchasing used machinery still needs to be addressed.
Here are some questions a contract packaging company can ask to ensure that it is dealing with a reputable used-machinery company and to help avoid some foreseeable problems:
1. Has the dealer sold machinery under different names in the past? This issue is a big warning flag. Some brokers are working under their fourth, fifth, and even sixth company names.
2. Is the dealer willing to provide references and contact information? This should be a standard rule of thumb for any salesperson. It is important to check references.
3. Inquire about how the dealer has handled problems in the past. Can it guarantee everything? In every business, successful companies work to avoid any foreseeable problems. On occasion, problems do arise. It cannot hurt to talk to a customer who had a problem and see how the dealer resolved it before you make the equipment investment.
4. Does the dealer have mechanics and electricians to test the machinery before it is shipped? This is a way of guaranteeing that the machinery is in good working order.
5. Does the dealer have a reconditioning facility where the machinery can be seen under power before it is purchased? This is also a way to assure the quality of the machine you are looking to buy.
6. How long has the dealer been at its current location, and does it have a warehouse? This may appear to be a very basic question, but it will help to determine the company's stability, commitment to the industry, and financial strength.
7. Does the dealer have a documented return policy so that if the purchaser is not 100% satisfied with the item purchased, it may be returned?
8. How long has the dealer had a relationship with its current financial institution? Ask for a contact to speak to as a reference. Being able to return a machine is great, but it only works if you are sure the person you are dealing with will have the money available when the item is returned.
9. Does the dealer offer a warranty program to ensure that the machinery being purchased is not going to have any mechanical or electrical issues once it is in full production? Often, the more reputable companies are willing to work with customers to assure their satisfaction and, consequently, their future business.
10. Does the dealer stock most of its machines or does it broker them? This will establish whether you are dealing with a middleman or the company is in charge. When dealing with a broker or the owner of the equipment, you may have to pay a higher purchase price in order to cover the broker's commission.
Most of these questions should be answered on the dealer's Web site. If not, you will have to ask the dealer—some of the answers may come as a surprise.
Moreover, if the dealer hesitates in answering any of these questions, this can be taken as a warning; these are standard questions that a reputable dealer should be easily and willingly able to address. [CP]
Portions of this article were published with permission from the author and first appeared in the trade report Business Briefing: Global Cosmetics Manufacturing 2004.
See sidebar to this article: What to consider when redeploying or selling idle machinery
Companies in this article
Videos from Universal Labeling Systems, Inc.