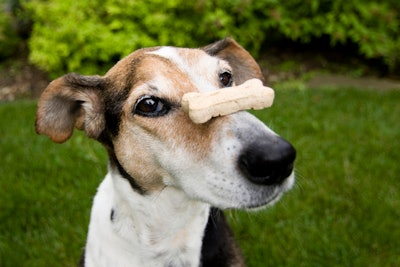 According to the just released study, "Trends and Drivers Impacting the Pet Food Industry 2020," the presence and role of foreign owned companies in North America is minimal in comparison to domestic brands. Since the recall of tainted pet food ingredients from China back in 2007, consumers have shown a preference for domestically manufactured pet food due to the quality assurance of the ingredients used and nutritional content still present in the products.
In addition, the study finds that the carbon footprint of freight required to import pet food is taken into consideration by environmentally conscious consumers who want to minimize greenhouse gas emissions.
Major U.S. players include: Mars Petcare, JM Smucker, Hill's Pet and Diamond Pet Foods.
Pet food companies of all sizes use co-packing services, though for varying reasons. Small and medium size companies use co-packers to produce premium products, and as a cost-effective method for increasing production capacity through the growth curve.
Large pet food manufacturers use co-packers to minimize investment risk and to achieve speed to market.
Humanization of pet food is a major trend and is defined as the introduction of expectations into pets' food typically associated with human- grade food, including:
Ethicality of ingredients: Moral/ethical consideration on where ingredients are sourced and how they were processed.
Dietary constraints: Reflection of restrictions on consumption of certain ingredients by owners onto their pets
Familiarity to pet owners: Packaging types and labeling reflect styles and ingredients seen in human-grade food to convey a quality with which they are accustomed.
Changes in the packaging solutions used in the pet food market revolve around material choice, material reduction, and improved performance and appearance.
Material choice & reduction are driven by a demand for ecofriendly, sustainable and efficient packaging solutions, with developments like smaller, recyclable, biodegradable, or compostable pouches.
Smaller packaging for smaller pets is also a growing trend, offering storage convenience of pouches for end users. Primary packaging equipment needs to accommodate this shift with smaller dispensing sites to avoid spills and faster speeds to accommodate a higher unit count.
PMMI members can download the 29-page report for FREE here. Non-members can access the FREE executive summary by filling out the form below.