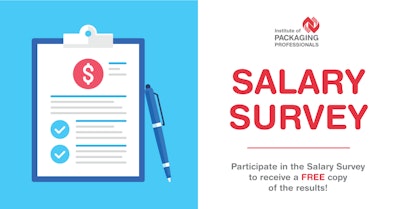 Be sure to take the survey to find out what you are worth in the packaging industry and receive the latest packaging industry salary data and trends.
The final report, created from the findings of this survey, touches on your current employment status, educational factors, future career prospects and more.
As an added bonus, those who complete the survey will receive the final report for FREE.
IoPP needs input from packaging professionals like YOU! Take the survey before the deadline, March 20, 2020.