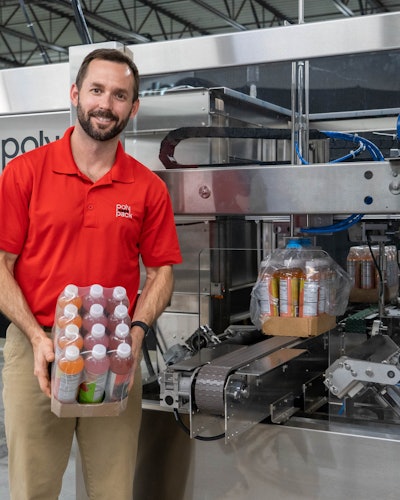 Until now, the unpacking process has been completely manual. Polypack's Unwrapper machine now provides copackers and producers with an automated solution for the unpacking process. The Unwrapper provides the key benefits of "reducing risk and labor, while increasing line speed and productivity," says Michael Barnett, Key Applications Engineer at Polypack.
As market demand rapidly increases for variety packs, the industry need for automation in the multi-pack process rapidly increases as well. The Unwrapper supports this need and fits in perfectly with Polypack's existing tray and shrink wrap equipment solutions to complete a fully automated line.
The change over flexibility allows the machine to run a wide variety of tray sizes to match the many product and pack sizes in the market. In addition, the stable nature of the system allows a range of product types from tall bottles to round cans to be run safely.
Companies in this article