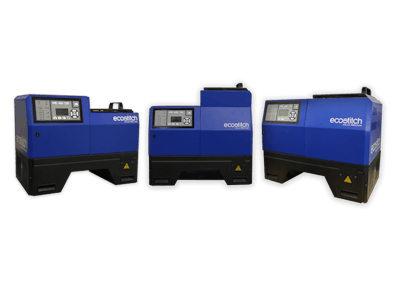 This content was written and submitted by the supplier. It has only been modified to comply with this publication's space and style.
Each EcoStitch melter from adhesive dispensing machinery manufacturer Valco Melton has a litany of state-of-the-art features and options. All EcoStitch melters do not require compressed air and use precision gear pumps to deliver adhesive in a constant, reliable and repeatable fashion. There are 4 pump size options on all EcoStitch melters to fit specific application requirements. Digital Closed Loop Pressure Control is one of the "industry firsts" for Food and Beverage packaging glue melters. Now you can digitally monitor, adjust and have built in "key to line" adhesive pressure control.
Adhesive Usage Data is another state-of-the-art feature within the EcoStitch melters.
When equipped, all EcoStitch units monitor and measure the amount of hot melt adhesive being pumped through the system. Using either a customer input trigger or an additional photoeye, the EcoStitch melter doesn't just calculate how much adhesive you use in a day, per hour or per year. The EcoStitch melter will show you on the screen your average adhesive grams per product.
Ethernet IP Communication is available on all EcoStitch melters that plug into your existing PLC and be visible/accessible through your existing HMI. Now you can fully control your melting system, pumping system and adjust pressure with this integrated solution.
Other features of the EcoStitch melters include the rear facing manifold and universal base plate allowing for installation onto almost any existing platform. The EcoStitch melters have 8 possible hose/gun connections giving you one melter for any possible application requirement. The fully integrated auto feed features a powerful venturi that easily pulls all pellets, chips and slats under 5/8 in. square. With a universal vacuum wand, the EcoStitch melter can use any adhesive tote and does not require you to purchase a special adhesive container to operate your vacuum system. Also available is a 7KVA transformer base that will fit any EcoStitch series melter and is designed to be mounted on the base of the melter for tight space requirements.

Companies in this article