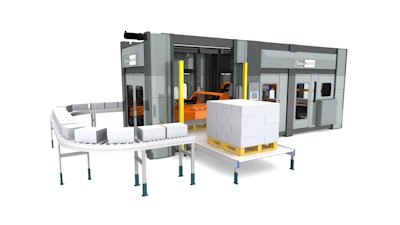 The FL6200 can palletize up to 120 cases/min., depending on layer pattern – and can manage standard and challenging products including shallow unwrapped trays, shrink pads, film-only bundles, and more.
One of the keys to the palletizer's impressive performance and flexibility is the incorporation of servo technology.The FL6200 combines high-speed technology with a contemporary, modular and clean design palletizer that is extremely user-friendly.
The standard package includes Category 3, Performance Level D safety components and incorporates fully integrated guarding, full-height light curtains, automatic four-point hoist pins, case infeed tunnel and interlocked load building area access doors.
Companies in this article