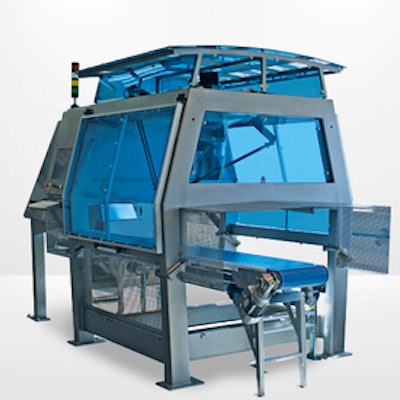 ClamPAC reduces food processors' integration complexity and deployment time while providing the flexibility, dexterity, and speed of a robotic solution.
Before delivery, customer-specific modifications are made based on the size and design of the clamshells, the case sizes and the speed of the line. This approach makes it faster and more cost effective for customers to deploy a robotic solution for case packing clamshells.
Key to the unique design of ClamPAC solutions are the new SoftPIC grippers and graspers. Adept selects the ideal SoftPIC grippers or graspers specifically for each customer's range of products. Made of soft silicone that conforms to the shape of the clamshell, SoftPIC grippers provide a direct vacuum path to the product, helping the system achieve gentle handling and reliable operation at very high speeds. For lines that package multiple clamshell sizes and/or designs, the SoftPIC grippers can be changed in less than two minutes.
Companies in this article