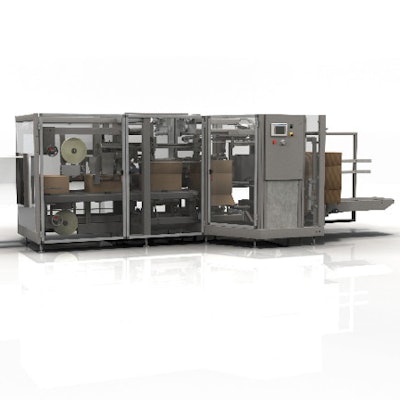 The TriVex opposing vacuum cup design for case erecting ensures that cases will erect the first time, eliminating poorly squared cases and reducing waste. Operates at 15 cases/min. depending on case size. Available with application specific loader, end effector, and infeed solutions for an array of products such as flexible bags and pouches, semi-rigid and/or rigid trays, tubs, cups, cartons and over wrapped products.

Companies in this article
Videos from Douglas Machine Inc.