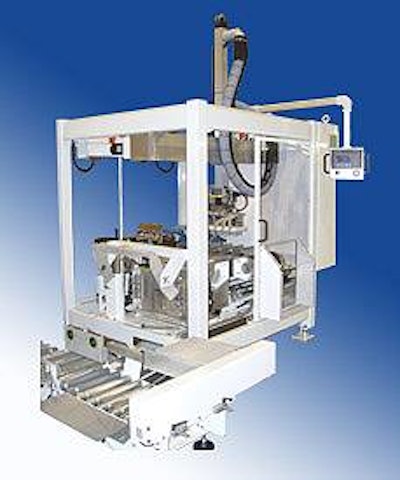 Our robot is fully servo driven and controlled by a state-of-the-art coordinated motion control package. Smooth parabolic paths eliminate sudden acceleration and vibration.
Patented high speed pocketed collation system provides changeover in seconds!
Comes standard with our Model PFI-S Seal Check system.
Available with integrated case erection and closing of new or re-usable cases.
Speed: Faster than any vertical form, fill and seal technology available today!
Companies in this article