Dimension Industries, LLC: Robotic cartoner
Cartoning 100 pouches/min and up to 17 pouches/carton, the Model 550 top-load cartoner from Dimension Industries (Maple Grove, MN) features robotic pick-and-place mechanisms that collate pouches and form them into patterns before loading.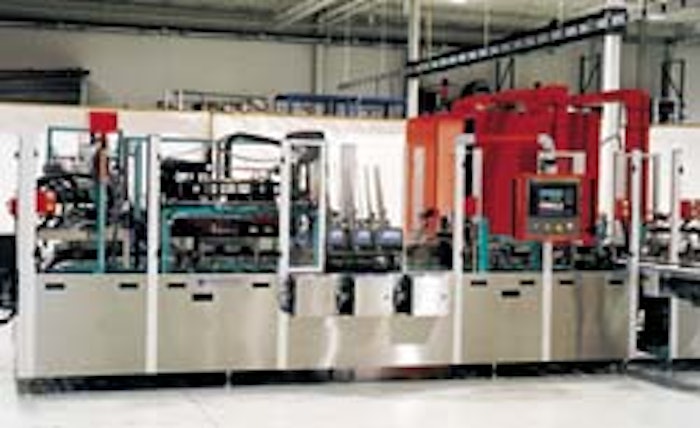 The machine can accommodate 1 or more load stations. No tools are required for changeover.
Companies in this article