Triangle Package Machinery Co.: Candy filler
Designed to fill flowable wrapped or unwrapped hard candy directly into cartons, the ProLine series of vertical cartoners from Triangle (Chicago, IL) operates at a maximum speed of 1ꯠ pieces/min by using as many as 24 filler cups.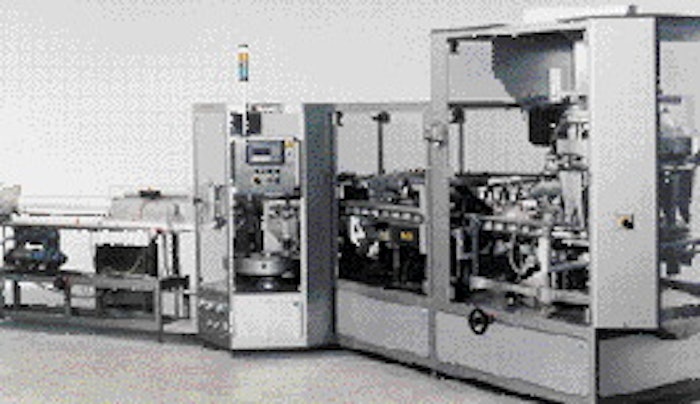 The machine handles cartons from 3/4"x3/4"x1" to 131/2"x81/2"x181/2". Quick changeover is accomplished with only 1 tool.
Companies in this article