Slautterback Corp.: Color brochure
A four-page color brochure describing Slautterback Corp.'s (Monterey, CA) line of hot melt adhesive extrusion nozzles is now available. It has information on single- and multi-orifice nozzles for de-positing adhesive patterns in a variety of cartoning and packaging applications.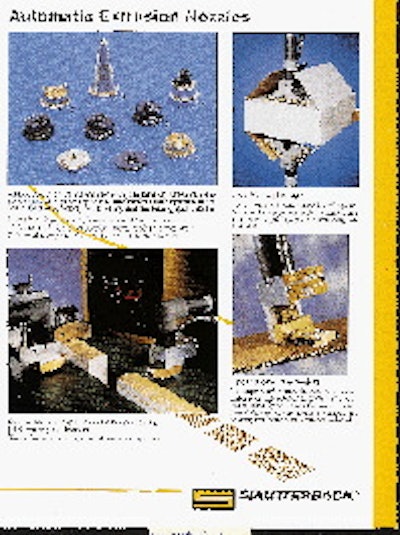 Nozzles are used with the company's line of automatic applicator heads.
Companies in this article
Videos from Nordson Corporation
Fill out the form below to request more information about
Slautterback Corp.: Color brochure