Sealed Air Corporation: Protective cushioning
Shrink Pak(TM) cushioning material combines shrink wrapping and "bubbled" cushioning. The patented product from Sealed Air (Saddle Brook, NJ) conforms around the object(s) when heat is applied.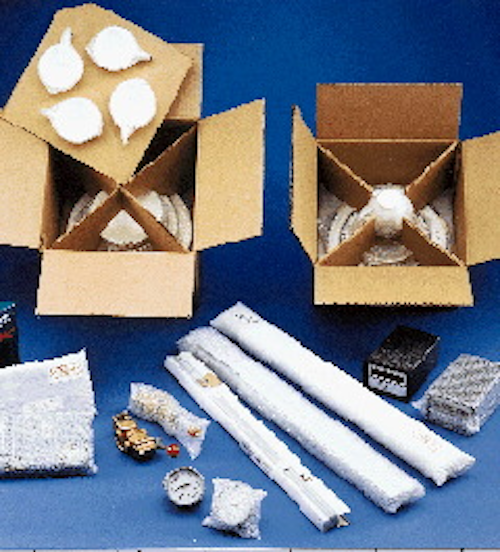 Applications include auto parts, appliances, books, china and electronics. Shrink Pak is available in 3/16" AirCap® bubble thickness.