Shrink wrapper
Arpac's (Schiller Park, IL) new high-speed shrink packaging equipment can collate and wrap up to 2ꯠ unsupported cans or bottles/min to produce up to 100 multipacks/min, using either plain or preprinted film.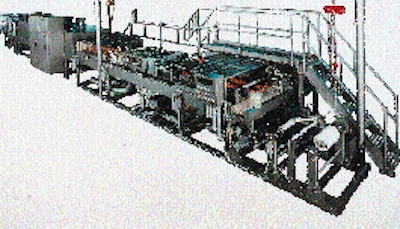 The Brandpac® provides increased pallet capacity and stability, allowing pallets to be stacked up to five high.
Access On-Demand Content Today
Discover innovative solutions for packaging and processing, automation, sustainability, e-commerce and more.
LEARN MORE