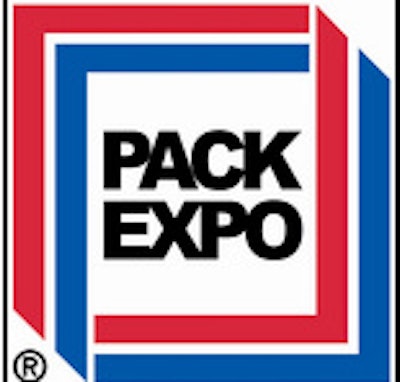 "Five or ten years out we will be living in a serialized world," Ringwood said. His early morning address to 40 pharma and medical device packagers, took place October 6, 2009 in Las Vegas.

Ringwood began by asking for a show of hands. "How many here are currently working on a serialization project and why?" Many indicated they were, with one word answers ranging from California to Wal-Mart to Turkey, a reference to that country's initiative to require serialization.

Take note, Ringwood said, that these are non-ROI driver pushing companies forward. Whether it is a track and trace model, an authentication model, or an e-pedigree model, while patient safety is at the core of the issue, regulatory agencies throughout the world are calling for serialization.

Ringwood cautioned packagers to look forward and come up with a strategy that would be flexible enough to grow from serialization of individual pieces, to aggregation and movement of the data.

Not only does your strategy have to adaptable to future needs of grandparent/parent/child aggregation in many different parts of the globe, it must also be able to weather mergers and acquisitions and line consolidation. All without a negative impact and throughput of the actual packaging line. Lean manufacturing initiatives (another show of hands) also call for complexity to be removed.

"To go to serialization is a pretty heavy investment," Ringwood said, "all relating to total cost of ownership." Can the infrastructure for serialization add additional benefits to your organization?

The answer is to implement a strategy that can adapt and scale to changing regulations around the world without having to customize each time.

Pre serialization packaging is really only concerned with the lot. You reject the bad and keep track of both the good and bad lots. Serialization, said Ringwood, now makes us concerned not with the lot, but with the individual piece.

A key is to look at post-lot operations like QA samples, centralized palletizing and rework. An effective strategy will help you maintain individual piece data integrity for post-lot workflows.

"Do not treat this as a line automation issue," warned Ringwood. "You will need a cross-functional team that goes beyond line automation."
Groups involved should include package engineering, information technology, package design, regulatory compliance and brand security.

Ringwood said there is an inherent problem with traditional technology architecture (device to PLC to scada to MES to ERP). Packagers need to make a paradigm shift to looking at a "gateway" which can interact with packaging line information real time, while connecting to MES and ERP systems.

The most successful companies implementing serialization have created an overarching global strategy that can protect data integrity and security, while not impacting packaging line performance.
















Companies in this article