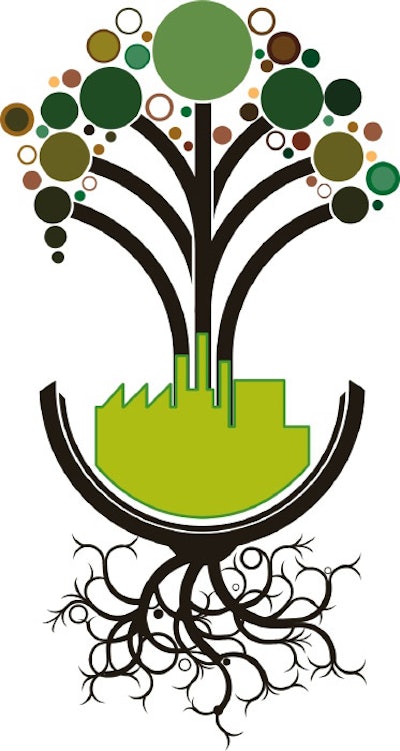 Sustainability executives: They have multisyllabic, imposing titles, that ascend all the way to vice president. Their growing numbers reflect the recognition that sustainability is a source of competitive advantage. Their job descriptions charge them with devising and implementing environmental strategies that are not merely compliance-driven but proactive and innovative. Toward that pursuit, some of the strongest allies available to the sustainability executive are packaging professionals.
But packaging professionals should not assume that their pivotal role is adequately understood by the sustainability executive; rather, they should take the initiative in forging an alliance that furthers the company's mission, goals, and objectives.
Sell the basics
Sustainability encompasses everything that the company does that impacts air, soil, water, and people; therefore, the concerns of the sustainability executive extend far beyond packaging. Still, packaging is unique, a truth that should be sold to the executive, to provide her with the perspective necessary to derive optimal value from the function.
Throughout society, packaging is ubiquitous and conspicuous, ever-visible to stakeholders, such as investors, consumers, retailers, regulators, and activists. Those stakeholders often conveniently—though not always justifiably—regard the physical packaging as an index of the company's commitment to sustainability because other company initiatives are less obvious. Whether that perception of packaging is to be applauded or bemoaned is not the issue; rather, the company should accept it as reality, in order to use packaging for strategic purposes. It's that reality that should assure packaging a high priority within the sustainability executive's plans; otherwise, the company's sustainability efforts won't have a credible "public face."
Additionally, in packaging, the sustainability executive has a communication medium that's cost-effective and far-reaching, and that can be used to convey environmental claims not directly tied to packaging. Such includes the sourcing and disposal aspects of ingredients and components; awards; memberships and sponsorships; certifications—the list goes on.
Agree on philosophy
The sustainability executive's duties cut across all the company's sourcing, production, and distribution activities; hence, they are interdisciplinary and require a systems approach with its inherent trade-offs. To varying degrees, the same can be said of the duties of the packaging professional, enabling him or her to demonstrate to the sustainability professional that scope of the job and the philosophy required for success are understood.
The kindred ties can be further strengthened through a shared philosophy that sustainability is fraught with uncertainties, complexities, and contradictions. For example, there are uncertainties as to probable regulations; complexities owing to a multiplicity of SKUs; and contradictions when a drive for lower package-to-contents ratios collides with consumer demands for single-serve and portable packages. By background and experience, the packaging professional should be able to establish rapport with the sustainability executive, assuring her that he's a strong team member.
After all, decades before sustainability entered the corporate dictionary, packaging professionals were responding to environmental mandates.
And at least equally far back, packaging professionals were light-weighting, palletizing for improved cube utilization, etc.—though the reasons had more to do with cost savings than the environment. Arguably, there is not another corporate function that can match packaging's history on the environment.
Overcome organization chart hurtles
The packaging function traditionally has had to fight for its rightful position on the organization chart, one that duly reflects its potential as a strategic tool. What, then, should be the packaging professional's hierarchical and reporting relationships with the sustainability executive? With options ranging from advisory to subordinate, the choice is crucial to harmonious synergy.
How the organization chart is restructured by the addition of the sustainability executive might not comply completely with the preferences of the packaging professional. That's where professionalism on the part of the latter should prevail; for, regardless of the form of the restructure, there should prevail a commitment to the corporation—its sustainability, if you will.
As part of their regular duties, many packaging professionals navigate organizational waters; for example, those that derive from centralized, corporate policy making and decentralized, cross-functional execution. The challenges expand with geography, a fact known well by multinational and global firms. The stakes are high and should not be sabotaged by turf pettiness.
Standardize as much as feasible
An effective environmental management system is data-intensive, a realization soon made by any sustainability executive who did not know it coming in. Packaging professionals—especially post-Walmart Scorecard—should know that sustainability initiatives can require reams of data, much of which might not pre-exist in corporate files. Standardization can make the data requirements more manageable and thereby generate savings in time and resources. That said, what should be standardized?
Since sustainability, at its heart, embodies the cradle-to-cradle concept, it makes sense to look across that sweep in determining how much can be standardized. Life-Cycle Assessment (LCA) is a tool that can assist because it has been standardized by such entities as the International Standards Organization and the Environmental Protection Agency. Even so, that standardization relates to structure; it's the skeleton upon which the user attaches the muscle.
LCA is as valuable as a mindset as it is as a tool because trying to enact it to the letter can entangle the packaging professional and the sustainability executive in data overload. The two should work cooperatively to devise a standardized version of an LCA that offers simplicity, but not at the expense of reliability and relevance.
An LCA can be useful as a means of comparison—bioplastics vs. petroplastics, for instance—but only to a point. It does not relieve the packaging professional or the sustainability executive from the need to rank the importance of the inputs of energy and resources and the outputs of emissions and wastes. Sustainability is often described in terms of the three P's: Profits, Planet, People. However, under a given scenario, one of them might be deemed "more equal" than the others.
Also, the work is more involved than cranking an alternative through a standardized "black box" and getting a metric describing how sustainable that alternative is. The metric should be put in perspective by evaluating it against two others: cost and performance. Particularly in an economic downturn, a company should be confident in the affordability of its sustainability initiatives; likewise, from a customer orientation, sustainability must not sacrifice performance.
Make the most of the partnership
It is true that packaging professionals can do competent work on sustainability even if the company has no executive with a related title. That aside, the trend toward sustainability executives will continue unabated, so it behooves the packaging professional to ready himself for the partnership. There are benefits to be derived from being regarded as an indispensable partner to a highly placed executive. And, here's a prediction: More than an incidental number of future sustainability executives will be recruited from the ranks of packaging professionals.
Before becoming a packaging consultant, Sterling Anthony worked for Fortune 500 food, healthcare, and automotive companies, and has taught packaging at the university level. He welcomes your comments by phone, 313/531-1875 or by e-mail, Sterlinganthony1@sbcglobal.net. His Web site is
www.pkgconsultant.com
.