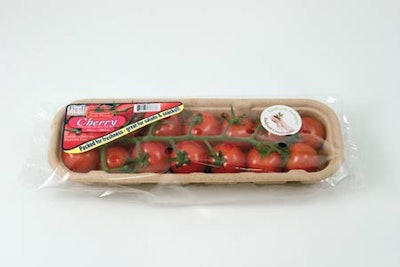 Made from molded palm fiber, a waste product left over after the palm fruit is harvested and pressed for oil, Earthcycle's trays are certified compostable (ASTM D6400). The firm asserts that once placed in the home compost, in less than 90 days the tray will biodegrade and be ready to make a healthy contribution to the soil.
Compared to the cost of the polypropylene trays used formerly, Eurofresh pays a small upcharge for the compostable trays, says Ferguson. This gets passed along to consumers, he adds.
According to Eurofresh marketing director Brett Burdsal, now that a compostable tray is in place, next on the list are compostable overwrap and labels.
—Pat Reynolds
Companies in this article