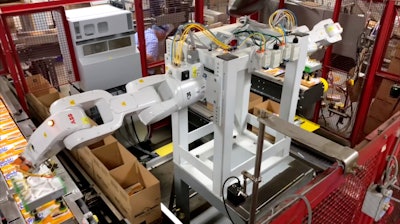 Generally regarded as the world's first fast-food hamburger chain, White Castle, founded in 1921, has over 350 locations in 15 states, mostly in the Midwest and metro-New York City. On the surface, that leaves a good portion of the U.S. without access to the indulgent palate pleasure of iconic square sliders, loaded with grilled onions and perhaps a slice of cheese.
That was the case until 1987, when White Castle opened a retail division, which supplies merchants large and small across the U.S. with frozen, packaged sliders made at three U.S. factories. The factories mimic the way the sliders are made in restaurants but leave the final microwave preparation to the consumer.
The retail sales model has been quite a success. At the end of 2021 White Castle sold its six-billionth retail slider, with over 20% of that total having come in the previous three years. Demand has been so high that White Castle's Louisville, Ky. factory—one of the first White Castle frozen food plants opened in 1997—now operates three shifts, six days a week. It also serves approximately half of the U.S. retail volume, processing tens of thousands of pounds of meat in making 800,000 sliders per day.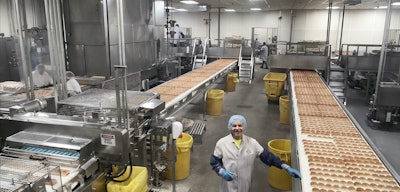 Log in to view the full article