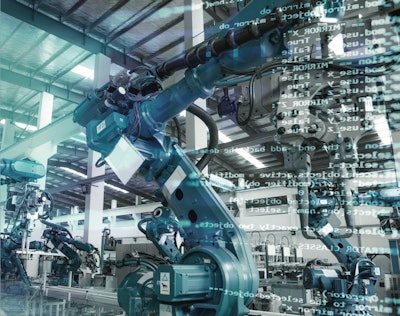 According to "2019 Trends and Advances in Food Packaging and Processing," a new report by PMMI Business Intelligence, 34% of food manufacturers interviewed have fully integrated lines in both processing and packaging; most are larger companies, but some medium and small sized companies have completed line integration.
The report states that two in five large companies operate fully integrated lines in most plants, and half of smaller and medium sized operations are in the process of implementing more integration.
"We are 70% integrated now for both processing and packaging and striving towards 100% integration within three years," said one Director of Packaging Engineering at a large bakery and snacks company.
Data collection and IIoT are enabling manufacturing operations to better plan for production schedules, resources, labor, and maintenance. And while all new equipment is now equipped with data collection connectivity, nearly two in three food manufacturers (64%) are already collecting real-time data along the manufacturing line to reduce failures, increase output, and improve batch tracking.
"We are planning for 100% data collection within two to three years for all eight plants," said one Continuous Improvement Manager at a perishable food manufacturer. An Engineering Manager at a meat, poultry, and seafood manufacturer said, "We have five new robotics lines in production and all functions will collect data."
And when mentioning equipment needs, one Principle Engineer at a large bakery and snack manufacturer said, "There's a need for higher reliability, more sensors, and more data feedback."
Source: PMMI Business Intelligence "2019 Trends and Advances in Food Packaging and Processing"
Download the FREE Executive Summary below, or PMMI Members can download the entire report here.
Make plans to visit PACK EXPO East in Philadelphia, March 3-5, to see on-trend food processing and packaging machinery and materials.