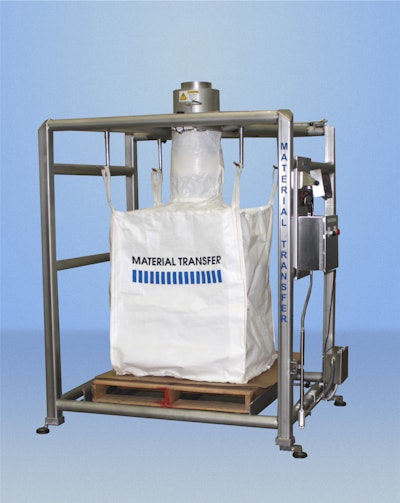 All horizontal frame members are round tube to shed water and reduce material accumulation on structural surfaces.
An operator inputs the desired fill weight on the locally mounted and fully integrated digital weight indicator. Operator presses a single button to initiate the fill cycle. The digital weight indicator sends signals to customer's existing process to start/stop the product in-feed system as required based upon the programmed set point. System includes a stainless steel material inlet tube with outer dust control sleeve to allow for dust take-off.
Robust construction with stainless steel conduit, stainless steel pneumatic piping, and quality components deliver reliable performance, and extended equipment life. Systems are custom designed for specific application requirements.
Companies in this article