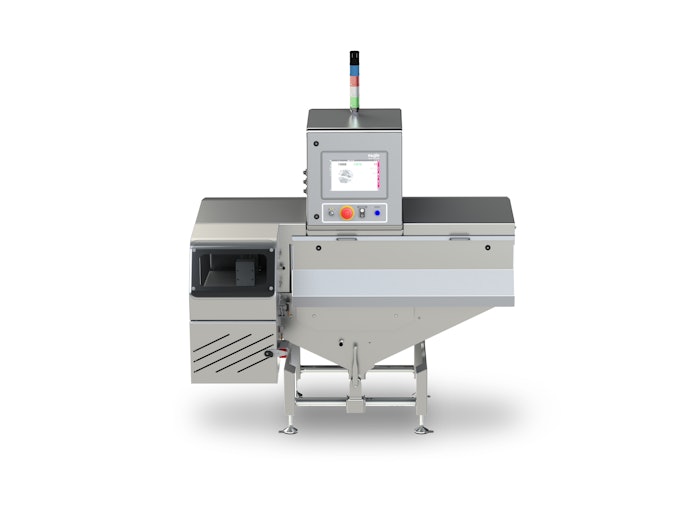 The EPX100 improves product safety and compliance and allows manufacturers to streamline their systems for greater consistency and reliability. "The EPX100 is designed to be safe, simple and smart for manufacturers, contract packagers, and seasonal operators, using less energy and in a compact footprint," explains Kyle Thomas, Strategic Business Unit Manager, Eagle Product Inspection, and one of the thought leaders featured in the new "Eagle Speaks" Docu-series. "At a critical control point of the process, the EPX100 can be deployed quickly, efficiently and easily."
According to Thomas, the EPX100 provides superior contaminant detection, finding and automatically rejecting a host of foreign materials, including glass shards, metal fragments, mineral stone, some plastic and rubber compound, and calcified bones.
The new EPX100 machine was created for ease of use and low maintenance. Users can access all regular or daily functions from the operator side of the machine. The low-energy x-ray environment doesn't require extra or extensive radiation shielding and helps manufacturers maximize energy use and cost. The accompanying SimulTask™ 5 operating system, Eagle's latest image processing and inspection control software, provides greater visibility with an intuitive interface.
Companies in this article