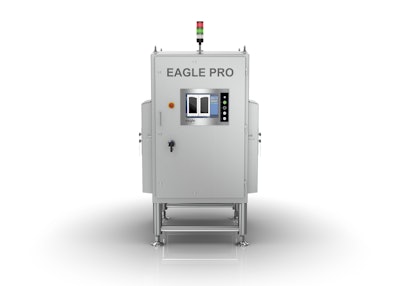 The dual side view detection coverage provides an added measure of inspection by analyzing and processing two images per container thereby improving the probability of detecting hard to find contaminants.
Eagle's x-ray systems overcome other issues common with glass packaging. "Jars tend to be a big challenge. Because there are blind areas or corners and the containers can go from round to square or octagonal, we have to be more aggressive in the way we inspect those types of products," explains Johselyn Casillas, Applications Engineer for Eagle Product Inspection. "The QuadView, for example, offers an angled view to each corner, which can deal with the geometry of the container."
In addition, high performing x-ray machines can overcome challenges in product variation, which can make it tough to find foreign bodies in cereals and nuts and in jars with varying product temperatures and salinity, such as pickles. Eagle's versatile detection systems provide other important functions that benefit manufacturers of products packaged in glass, including fill level, component count and package integrity.
Companies in this article