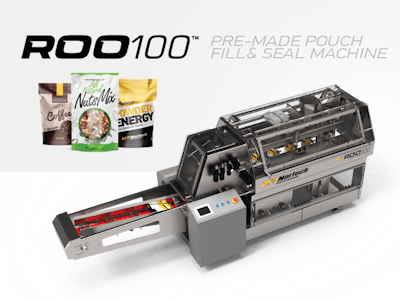 ROO-100 can be built and integrated with variety of options and systems according to clients' specific needs regardless of industry. Client can choose between various features, product infeed options and upstream and downstream options. Two extra stations can also be added for more capabilities and features beside standard ones.
Compact overall footprint differentiates ROO-100 from large rotary pouch packaging machines, making it particularly convenient for new and small businesses that need to be economic with their floorspace. ROO-100 can handle a variety of pouch types within its pouch size range, which makes it suitable for any industry and product, whether it's food, confectionary, pet product, home care, pharma product, personal care, or any other dry good.
According to David Showman, CEO of Nortech Packaging and Tishma Technologies, this pre-made pouch fill and seal machine decreases downtime and increases efficiency, but most importantly; it is very competitively priced and it utilizes a minimum of floor space.
Companies in this article