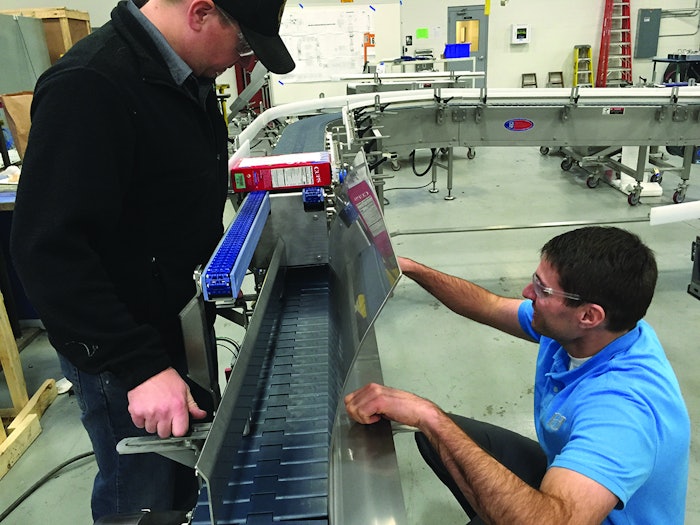 A video shows how gently the boxes drop onto the lower tabletop section. Minimizing product damage at the gravity drop was a key concern for this particular project.
The system uses a simple adjustable deflector plate at the carton rotation point and adjustable stainless-steel guide rail brackets for product control.
Infeed and discharge LBP transitions are used to create a smooth conveying surface, improving product stability while minimizing package damage.
The upender easily handles the customer's required rate of 90 cartons/min, but higher rates can be achieved using the same system.
Companies in this article