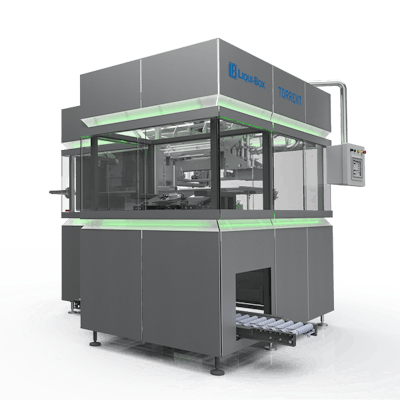 An innovative fill zone delivers accuracy and production that exceed industry demands, while the improved controls and status indicators provide better information and less guesswork.
Integrated guarding and safety lighting ensure a safe production environment day in and day out. And Torrent's clean design protects product integrity through the entire process. These advancements ensure safe operation and high quality packaged goods.
Torrent's advanced automation, components and intuitive operator interfaces all work in unison to create an optimized production process. Tool-less adjustments and quick bag changeover keep your production moving at a faster pace.
Companies in this article