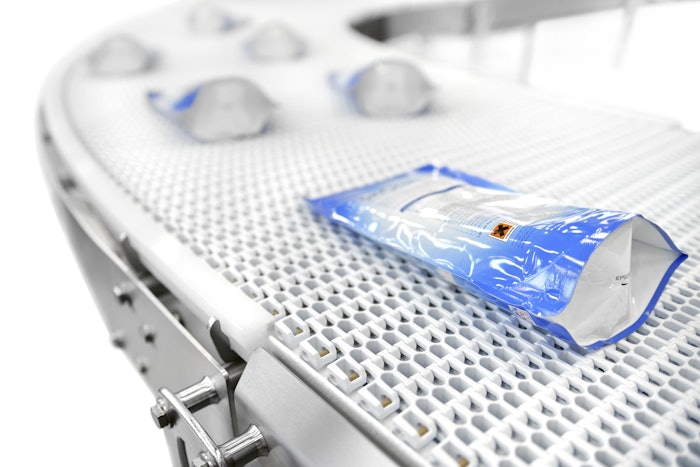 WLX - Food & Hygienic Handling Conveyor
A simplified, hygienic conveyor design increases ease-of cleaning as well as reduces downtime and overall costs, with a positive impact on the bottom line. The crevice- and cavity free design eliminates most of the areas that are difficult to clean. With its small contact surfaces between component parts, no open threads, no sharp corners and no flat horizontal surfaces a repeatable and consistent cleaning result is also ensured. Our modular wide belt conveyor platform WLX adheres to EHEDG and 3A design guidelines.
Meeting higher standards for food safety and worker protection - FlexLink's WLX Hygienic Conveyor.
Companies in this article