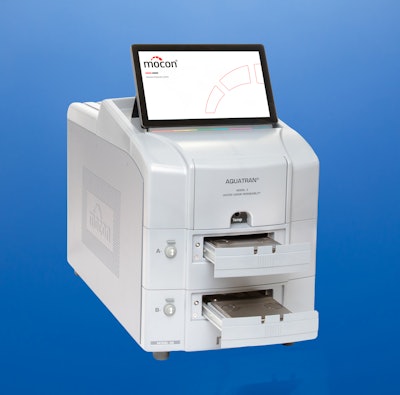 The next generation AQUATRAN Model 3 WVTR measurement instrument targets ultra-high barrier materials that are engineered to push the performance envelope. These include flexible films for organic light-emitting diode (OLED) displays, solar panels, and similar demanding applications, which require accurate and extremely sensitive instrumentation to confirm performance attributes.
The AQUATRAN Model 3 measures each molecule of water vapor that passes through the sensor, and requires no calibration. The response is linear throughout the entire measurable range of the sensor, so measurements of ultra barrier materials are guaranteed to be highly accurate and repeatable.
The instrument is ideally suited to test components used in televisions, phones, virtual reality appliances, as well as other products using this latest technology. Products using photovoltaic technology, such as solar panels, also can benefit from the AQUATRAN's measurement sensitivity.
Companies in this article