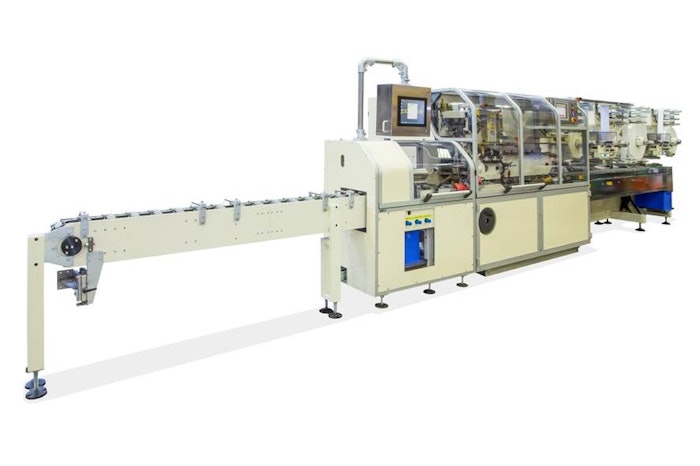 The technological benefit of this partnership is a direct feed between Mazzoni's and ACMA's modules, due to an in-line product transfer without the use of conveyors. This feature prevents useless product handling, preserving its integrity and ensuring high quality standards, even at this speed. ACMA has highlighted this advantage in the machine names, where "D" stands for the Direct link between the two modules.
The SW 700 D Wrapper is connected upstream to Mazzoni's STUR Ultra. This machine can manage soap bars of different sizes and shapes and different wrapping materials (including BOPP), in order to meet the needs of the market, while maintaining a perfect wrapping quality.
The SC 700 D Cartoner packages the soap bars in cases, also designed to run in sync at 700 bpm with Mazzoni's machine.
The complete line is capable of producing and packaging 700 soap bars per minute. Both solutions offer maximum flexibility, easy format change, reduced cost/product, gentle product handling and wrapping accuracy.
Companies in this article