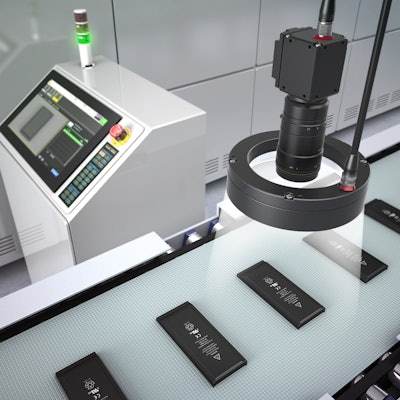 LumiTrax is the fusion of high-speed cameras with intelligent, directional lighting and an advanced image processing algorithm. This technology combines multiple images, acquired by lighting a target from different directions, to create shape images of the target for 3D inspection applications or texture images for glare reduction. LumitTrax eliminates the influences of surface variation and ambient environment that prevent stable inspection.
The Auto-Teach Inspection Tool learns individual differences in good parts to determine an acceptable range of variability. Parts that differ from this range are recognized as defective, even parts with defects unknown during the original set up can be rejected. Programming is performed by running good parts, eliminating the need for highly experienced vision integrators. This is an inspection tool that makes it possible for usersto achieve and maintain a stable inspection.
With theaddition of profile lasers for 3D dimensional measurements, LumiTrax for 3D inspection, and 21 megapixel cameras for the highest resolution requirements, Keyence provides a full lineup of fast cameras and solutions.
Companies in this article