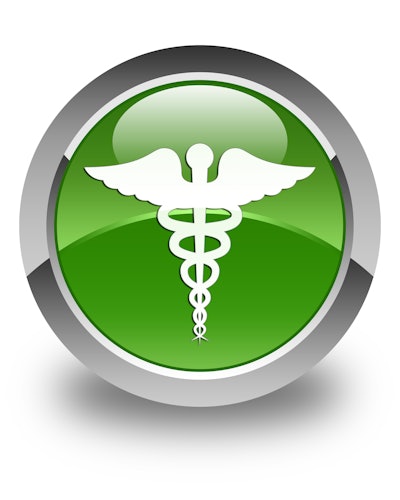 Mexico
On April 28th, the Mexican Congress passedlegislation to legalize the use of marijuana and cannabis for medical and scientific needs in Mexico.
The bill, which overwhelmingly passed in a general floor vote with 371 in favor, seven against and 11 abstentions, will now be sent to Mexican President Enrique Pena Nieto to be signed into law.
According to the Mexican Lower House of Congress, the ruling "eliminates the prohibition and criminalization of acts related to the medicinal use of marijuana and its scientific research, and those relating to the production and distribution of the plant for these purposes."
Medical Marijuana, Inc., started exporting THC-free CBD hemp oil to Mexico after the Health Department of Mexico, COFEPRIS, issued the country's first-ever government permits in February 2016, to two families—including the Maldonado family whose daughter suffered from a severe form of epilepsy.
The company launched a subsidiary HempMeds Mexico to bring the CBD hemp-oil to the country, working side-by-side with doctors, patients, and policy makers in Mexico to ensure those in need of cannabidiol (CBD) have access to it.
Stand up pouches
StandUpPouches.net, an online supplier of flexible retail packaging, introduced their child-resistant packaging at the New England Cannabis Convention April 22 and 23 at the Hynes Convention Center in Boston.
The company's President and CEO, David Marinac, hosted a presentation and Q&A session focused on the importance of safe, legal and compliant marijuana packaging at the venue's Medical Marijuana Education & Advocacy stage. He said that once proper product protection is in place, brands should then focus on customizing it to tell their stories.
One audience member asked if child-resistant exit bags could be custom printed as policies change. Marinac said brands should get their packaging universally printed, then they can add a thermal transfer label that includes updated information as regulations evolve.
Drug delivery
CURE Pharmaceutical, a drug delivery technology company, has formally entered the pharmaceutical cannabis sector. The company has been researching and developing drug and cannabinoid molecules—as well as delivery systems—for both human and/or animal patients, with partners in the U.S., Canada, Israel, Germany and others.
CURE is developing formulas of different cannabinoids and terpene profiles integrated into its oral thin film, CureFilm, and transdermal applications using proprietary polymer and encapsulation technology. The Company is focusing on integrating its proprietary delivery systems to provide solutions to conditions like pain, neuropathy, cancer (including pediatric cancer), PTSD and other psychiatric disorders, autoimmune diseases, Parkinson's disease and sleep disorders.
Rob Davidson, CEO of CURE, says, "Our goal is to bring new cannabinoid molecules to the market through the FDA regulatory process, while utilizing our company's proprietary delivery technologies to increase efficacy, as well as target unmet needs in traditional pharmaceutical markets that could be disrupted by cannabinoid-based options."
Seed to sale tracking
The NAV People US have released D365 Cannabis for the American marijuana market.
The system is described as an "enterprise grade software [that] manages every aspect of the business from 'seed to sale.''' As well as managing the greenhouse, growing and manufacturing processes, D365 Cannabis also covers finance, sales, distribution and wholesale, as well as the management of dispensaries. As a modular solution, D365 Cannabis can be implemented enterprise wide or across discrete business units.
Built on AgriWare, a seed sales and inventory software, the system is powered by Microsoft Dynamics NAV. AgriWare covers the greenhouse side, Dynamics NAV the manufacturing and financials, and The NAV People has written a point-of-sale component for brick-and-mortar dispensaries, which taps into patient information in cases of medical marijuana.
Canada
Though not related to medical marijuana, Canadian Prime Minister Justin Trudeautook the first steps in legalizing cannabis for recreational purposes with proposed legislation, the Act to Amend the Controlled Drugs and Substances, in April 2017. The goal for implementation is July 2018.
Toronto-based Aphria Inc.produces, supplies and sells medical cannabis. On April 19, 2017, Aphria and Tetra Bio-Pharma Inc. announced plans for the joint distribution of dried medical cannabis in the maritime provinces and Quebec. Aphria and Tetra will enter into a joint supply agreement, with Aphria supplying dried medical cannabis under its ACMPR license, and Tetra packaging the product using the manufacturing process developed for its in-progress clinical drug trial for PPP001. The formulation and packaging will be completed by Tetra, under its CDSA dealer's license, at itsNew Brunswick facility.