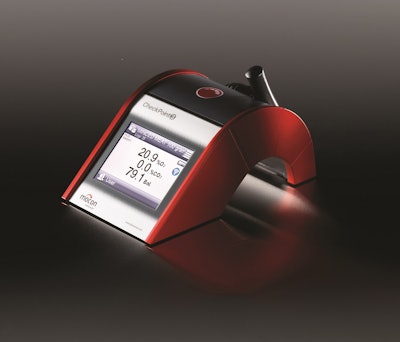 The CheckPoint 3 features the latest solid-state sensor technology which enables improved accuracy at twice the speed when compared to the previous model. The unit also offers improved measurement stability. It is ideal for a wide variety of food products in MAP including meat, seafood, cheese, snack foods, salads, vegetables, powdered milk and coffee.
Another key aspect is that the oxygen sensor on the CheckPoint 3 is expected to deliver more than a two-year "life" which represents a significant improvement. The extended sensor life means a reduction in total cost of ownership.
The CheckPoint 3 features an intuitive graphic interface and is available in three models to meet a wide variety of food processor data needs. Depending on the unit selected, data can be accessed or settings can be altered via a web browser or a smartphone.
Companies in this article